/
10 FUN MINIMALIST WAYS TO ADD A LITTLE HAPPINESS BACK INTO YOUR LIFE
This article is for those days when we feel stuck, we are at a standstill, or just plain wound up. We all get these days, it's okay, but we do also need to take a few steps back and have fun. These tips below can be done anywhere, everywhere, and don't require extra "stuff". Adding a little happiness in a minimalist way has to do with the approach of it, you'll see what I mean when you keep reading.
Most associate minimalism with only physical belongings, but it now transcends into so many other areas of life. It extends even into our emotional and mental wellbeing. So let's take a moment to set the "stuff" aside and add a little happiness into our life.
Adding happiness may seem like something we all "know how to do", but honestly most forget!
Some links in this post may be affiliate links or this article may contain sponsored content, which means if you make a purchase, we receive a small compensation at no added cost to you. As an Amazon Associate I earn from qualifying purchases. Any purchases you make helps to keep this blog going and keeps our content free. I truly appreciate your support! Visit my Privacy Policy & Disclosure Policy for more info!
1.  SPLISH SPLASH
Yes, that's right splashing! Go to a pool, the lake, the ocean, or even in your bathtub! Try and do some splashing, it actually increases your blood flow, and believe it or not is a small form of exercise.
Try making shapes, pushing currents, and making a mess! Sometimes we get way too caught up in our rules and agendas we don't allow our silly side to come out and play!
2. STOP AND SMELL THE FLOWERS
Most people say it "Stop and smell the roses" however I mean it literally! The phrase meaning is to tell someone to slow down and enjoy life. I mean it literally and figuratively. 
 I also want to add that stopping and smelling the flower also can be a source of short euphoria.
Looking at the color of the flowers can also play with color psychology. Different colors actually stimulate different aspects of the brain as well, bringing on different behaviors. For example; purple is associated with creativity. Purple is a soothing color yet also brings about mystery and new ideas. I've noticed myself specifically drawn to purple flowers as of late and have been bursting with creativity getting excited about this blog! Plus purple lilacs just smell so heavenly! Ahhhhh *Deep breath*…sweet aroma, beautiful colors, adding a little kick to that step!
3. MAKE SOME SILLY FACES!
Especially in the mirror! Don't be afraid to get extra silly! You know those faces where they put their pinky in their nose and then pull it up with those pinkies while they are in your nose, but at the same time, you're putting your thumbs in your mouth giving yourself an extra wide/toothy smile. Yeah, that face! That is the best go-to a silly face that can wipe a smug or sad look right off your face or right off someone else's face.
Another good one is making moose antlers on your head with your hands! Pretend to glue your thumbs to your head and stick your hands out like you're about to give someone a high five, now wiggle your fingers! Oh, and don't forget to stick your tongue out and wiggle it back and forth! Viola, I guarantee you laughed or smiled even a little while reading this, imagining this or even better yet, trying it!
#bloopers
4. FIND RANDOM THINGS AROUND YOU AND JUST START TAPPING OR SLAPPING  ON THEM, TO GET A BEAT 
This gets you out of your head and moving your body! Feeling the rhythm and flow. Sometimes it could be the strangest things that make the most beautiful sounds. The bottoms of buckets, a fork against a tin can, putting a bottle cap in a jar. Try getting creative! 
♻ Sustainability Tip: It's even better when it's upcycled or even materials completely from nature. Eco win!
5. TICKLING OR EVEN PLAY WRESTLING
This one is not for everyone! Play wrestling has different magnitudes. So for legality purposes; I must state to play at your own risk, and I am not responsible for any injuries caused. Being playful and having a bit of fun is a huge difference compared to MMA fighting. 
Please be careful and address all boundaries at the beginning. Tickling can also be someone's no-touch boundary. I enjoy being tickled, not everyone does!
Tickling brings out the biggest laughs for me and gets me to want to play! But I also have a friend who absolutely hates it and says it's the worst feeling, but I also know my nephew asks to be tickled and my friend's nephew also loves it and says it's his favorite!
Just make sure to ask permission first! Or even get someone to tickle you! Heck, tickle yourself! Sometimes I do it to my own feet! Ha
6. TURN CHORES AND TASKS INTO GAMES TO SPICE IT UP A BIT
This allows you to use your imagination and make even the most daunting tasks fun.
I'm going to be honest with you. I absolutely hate doing the dishes, with a passion!! However, I also refuse to use single-use dishware, so I'm left with dishes. Try setting fun little goals or beating a record on how fast you can wash your dishes.
Another fun way to shake up something is to get really creative with short stories and create a plot twist. 
Here is one; I'm the giant pulling these sunken ships (plates) from the bottom of the ocean and placing them in my collection (dish rack). 
Let's face it fantasy writing isn't my strong suit, but you get the point! What's something you could turn into a short fun story? Leave me a comment below, I'm excited to hear!
7. MAKE A MINIMALIST BLANKET FORT
Oh, these never get old. It gets so nostalgic for me, bringing me back to the days I used to go to my childhood neighbor's house. We would bring every single chair out of the house, arranging them in a circle or sometimes in zigzag ways to create a maze. Then we would place the blanket over top and start playing Polly Pockets and eating raw top ramen (I don't recommend eating that) while we listened to early 2000s hip hop. 
Blanket forts can bring up a cozy, protected, nurtured feeling. A small space all our own, we created and drift into. 
Although a blanket fort can seem as if it wouldn't fit into a minimalism lifestyle, this is where creativity comes out. Challenge yourself and get really creative! Don't forget to tag me in your picture, I'd love to see the creativity come through!
I can give you some hints; Try shower curtains, extra clothes, sheets, and even towels. The possibilities are endless. 
8. TURN UP YOUR FAVORITE, SILLY, OR JOYOUS MUSIC! 
Do you remember Kidz Bop? Yeah, I do too. I had every CD growing up. No, I don't listen to it now, but that was just an example. Ha. Why do you think holiday music is so fun for people? Because it brings out joy, happiness, excitement, and nostalgic feelings. Which can release serotonin and dopamine. 
Try creating a dedicated happiness playlist. One of my personal favorite music choices is Disney, I grew up on it. If you were to put on Hakuna Matata, I guarantee you'll see me break out dancing and singing. Join me! 
PS: Be mindful of the messages and lyrics in any song of course. Don't listen to anything you wouldn't tell yourself or another person.
9. DANCE AND SING, LIKE NOBODY, IS WATCHING! 
This one kind of plays off of number eight, but I have to reiterate it because it's the biggest mood booster. Who says we have to know what we are doing in order to dance or sing?!
Have you ever seen a child dance or sing and immediately smiled or encouraged them, even though it wasn't choreographed? Well, it's the same thing! Having a good time, getting up and doing it, and feeling good while doing it without limitations is exactly what I'm talking about. Jump, hop, sway, wiggle, frolic, spin, twist, and skip.
Just shake and move your body while you sing to your heart's content.
10. GET DOWN N' DIRTY
No, I don't mean dirty dancing. Although that is a great movie; I'm talking about getting into the actual dirt, mud, sand, clay, or pure earth. Make a mess and get filthy! Don't want to just play in the dirt or sand? Try gardening! Same thing! Even the smell of raw dirt can be therapeutic. 
A mud bath or mud facial can be therapeutic as well, but the act of making a mess is what I'm talking about. Get outside the "everything must be clean" mentality and mess it up for a little while. This could be minutes, hours, or days. Better yet, making a mess outside could be no clean-up whatsoever!
I just had a genius idea; what about a mud mask while you garden? Wow, okay I'm doing that too!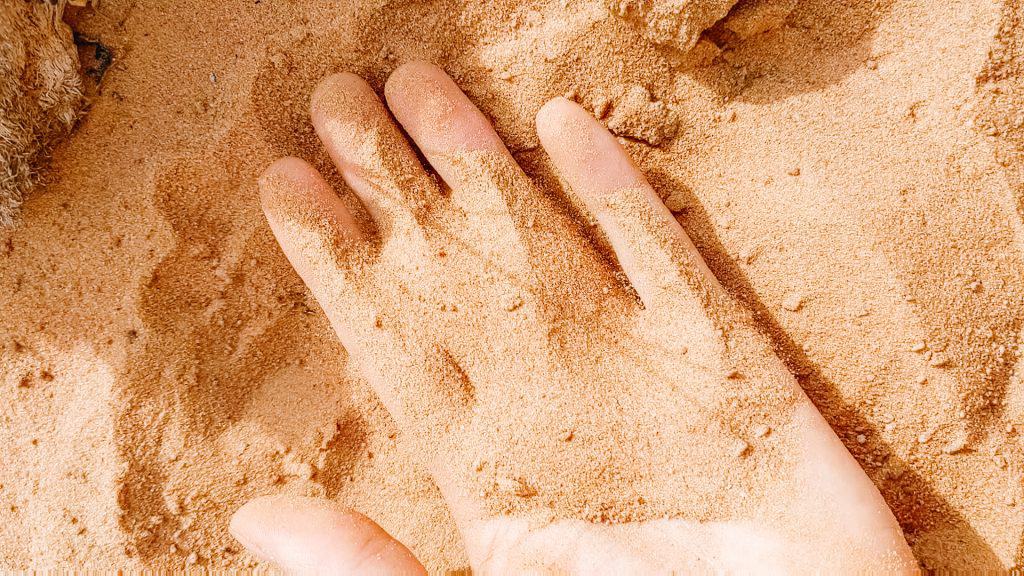 In our day-to-day lives we get so serious, way too serious, we end up missing those feelings of pure joy and happiness. We create such a routine, oftentimes we don't tend to budge on it. However, there is nothing wrong with being playful, silly, joyous, or just flat out a goofball. If anything, it's revitalizing and refreshing. 
This post is a great one to come back to often and remind ourselves to truly enjoy life a little more.
Comment your favorite ways to be silly and add happiness into your life. Oh, and don't forget to share with anyone who could use a little happiness in their life!
A minimalist lifestyle can be for anyone and everyone, this is just a small aspect.  If you're not sure where to start with minimalism, I've posted an article on How to Sell Stuff Online to get started and plan on making many more articles, if you have any questions or topic ideas, please don't be afraid to share!
PS: This post has no affiliates and no sponsorships, just pure fun!