/
6 EASY WAYS TO EMBRACE EARTH DAY 2022 – FOR BEGINNERS
Every year,  month, and day is a chance to start fresh and begin again, Earth Day 2022 can truly be one of those days if we let it.
As things open up, life becomes exciting all over again and the people have new innovative creations to share with the world, we still can't lose sight of our beautiful planet, and that's why I've compiled this guide for you.
Some links in this post may be affiliate links or this article may contain sponsored content, which means if you make a purchase, we receive a small compensation at no added cost to you. As an Amazon Associate I earn from qualifying purchases. Any purchases you make helps to keep this blog going and keeps our content free. I truly appreciate your support! Visit my Privacy Policy & Disclosure Policy for more info!
WHEN IS EARTH DAY?
Annually, Earth Day 2022 takes place on April 22nd and has been being celebrated since 1970. Thankfully, Earth day is celebrated in more than 193 countries.
So, don't forget to mark it in your calendar! As we get busier in our lives, often times Holidays become overlooked, but having it noted down can be a gentle reminder to see if there is anything else we can do to better our efforts, instead of getting caught up in routine.
WHAT IS EARTH DAY?
Earth Day is an annual event that's held all over the world, to support environmental protection with new efforts, as well as to celebrate how far we've come.
Of course, acknowledging how far we've come is simply incredibly important in keeping ourselves centered and not as overwhelmed to want to continue on this journey.
8 EASY WAYS TO EMBRACE EARTH DAY 2022
#1. SET TIME ASIDE TO LEARN SOMETHING NEW TO HELP THE PLANET
Typically, it can be easy to fall into our routines and habits, but these holidays are great reminders for us to really double-check what we're doing and make sure that it aligns with our actions or even goals.
Of course, learning something new can always be fun and exciting! So, why not make it even more awesome by having it be something that supports the planet, too!
Are you familiar with the 8 R's in Sustainability?! That would be a great place to start too! Check out this article to read more, SUSTAINABILITY EXAMPLES: THE 8RS.
#2. ATTEND OR HOST A CLOTHING SWAP
All too often we buy something that doesn't fit, have clothes we no longer like, and even just keep things because we can't seem to part with them. 
On the bright side, clothing swaps allow us to know or even see who gets to wear what you once cared for, gives the clothes a new home, 
If you've never seen one near you or have no idea where to get to one, try planning one! 
Simply pick a location, tell others to bring & swap their gently used clothing, create the event, and invite others to join in on it. 
Also, to display clothes, try hanging them on hangers, laying them on tables or even gently displaying out on a blanket in the grass.
#3. ENCOURAGE & INFLUENCE FRIENDS
We all have those friends who either are curious about the idea of a low waste life or who say they really want to but just haven't taken the steps towards sustainability.
Let me just say, that it's totally okay. Sometimes, it can be very intimidating to take that leap into sustainability or zero waste living, but having friends or a supportive community is often exactly what we need to take those steps forward. 
Unfortunately, most people don't even know that there are other options out there, or they have no idea where to start.
So, they need you to help guide them on the right path or help refer them to the right people. 
Also, if you get value from these blog articles, they may as well, I encourage you to share your favorite articles or the articles they may enjoy as well! 
If you're wanting to read more on encouraging your friends, check out this article here,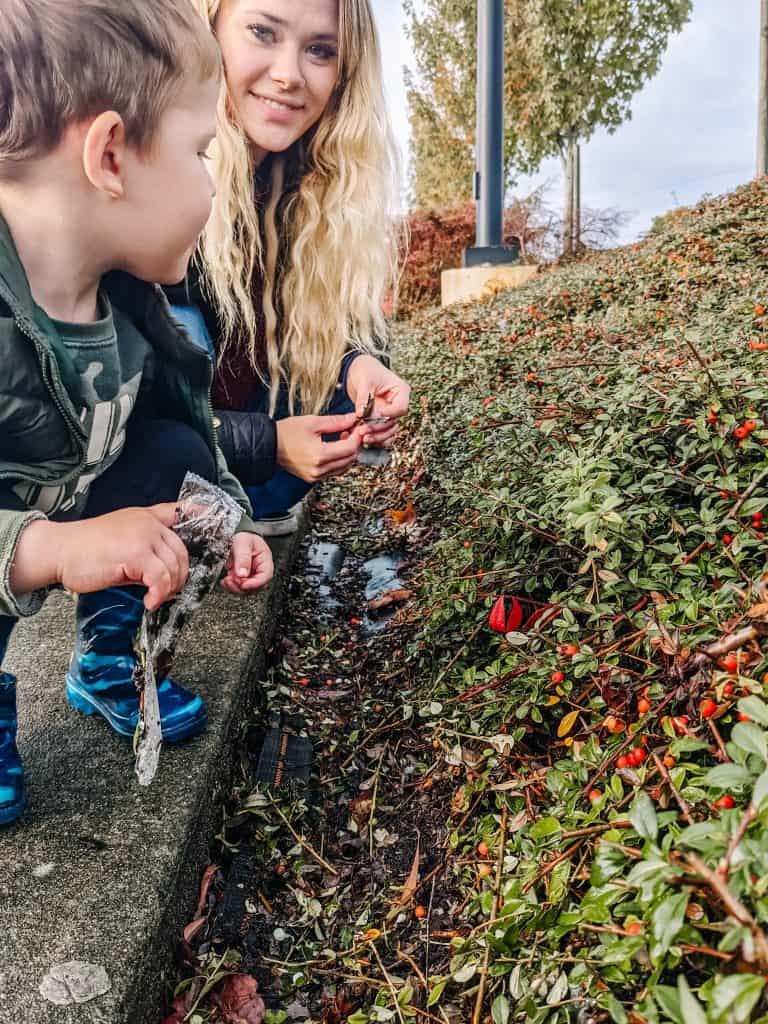 #4. SPREAD THE WORD THROUGH MEDIA
After reading an article and watching many documentaries, I'd actually come to notice that their words and articles had reached far more people than simply just their friends and family. 
Although, friends and family are still essential, especially because they influence us as well.
But think of it as more of a broad stream, this article may reach over 100 people or more and encourage them to start on a sustainable journey, or it may continue to encourage their efforts. 
Overall, it's a larger scale and actually an important role in why I try to share my knowledge and continue to try to inspire you because we need each of us sharing and spreading the word.
#5. TRY SUSTAINABLY GROCERY SHOPPING
When it comes to sustainable grocery shopping, there are so many glorious ways to do it. Often times we can think our options are limited, but if we know what to look for, we can truly find some great ideas.
Too often we get in the habit of going to the same store, getting the same thing over and over again, but breaking that cycle and replacing it with more sustainable alternatives can quickly become the new cycle!
After moving to many places and getting involved with the communities, I've found these glorious resources to be able to share with you, to read about them check out this article 7 SUSTAINABLE GROCERY SHOPPING OPTIONS.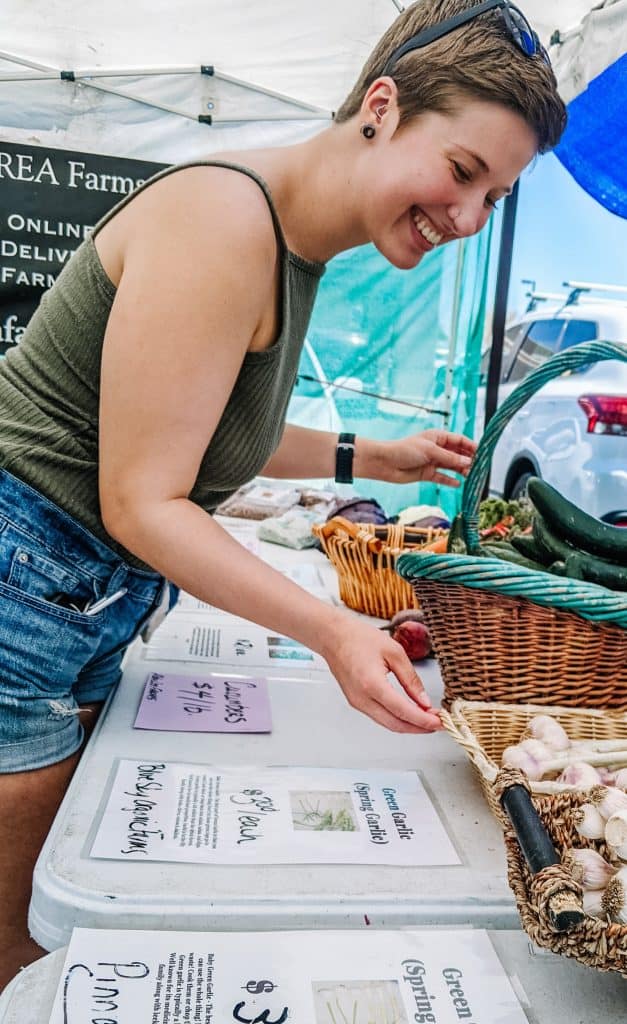 #6. GET OUTSIDE AND JUST ADMIRE NATURE 
More often than not, we can easily lose sight of our reason for being sustainable or even trying to go to zero waste in the first place.
But keeping our connection to plants, animals, and nature reminds us and fuels us to know what it is that we are supporting and truly making the commitment for.
Plus, there are so many ways to do it, whether that be hiking, biking, kayaking, rock climbing, swimming, walking, backpacking, or whatever your connection is – simply go enjoy!
Looking to know what to pack when going hiking or what my personal favorites are for hiking, check out this packing list, HERE!
I highly recommend getting outside or traveling frequently! Stay tuned for the trips I'll be leading soon, too!
Although we don't need Earth Day 2022 to remind us of this one, realizing that it's a part of the process is just as essential. 
Overtime, shifting mindsets to look at holidays as more of a reflective day or even celebratory day can really change the way we feel about a day.
So, what kinds of reflections are you having today around Earth Day 2022, and what are some of your achievements that you'd like to celebrate? 
Although there are always new things to learn, sometimes we must take the time to acknowledge how far we've come.