/
DROOL WORTHY VEGAN & VEGETARIAN OPTIONS AT SEDONA RESTAURANTS WORTH TRYING
Alright, yes there are quite a few Sedona restaurants, but surprisingly enough, there are a small few with out-of-the-box delectables. What I mean by that is, only a small number of them seem to have a creative wist to plat based options, and I've mentioned just a few. 
Of course, I hope that they continue to expand and open up more Sedona restaurants!
Some links in this post may be affiliate links or this article may contain sponsored content, which means if you make a purchase, we receive a small compensation at no added cost to you. As an Amazon Associate I earn from qualifying purchases. Any purchases you make helps to keep this blog going and keeps our content free. I truly appreciate your support! Visit my Privacy Policy & Disclosure Policy for more info!
ChocolateTree Organic Eatery
Firstly, this well established, and nestled eatery ChocolateTree is organically vegetarian, free of gluten, refined sugar-free, and full of vegan options! 
Clearly, you may have also noticed their name, which they wanted to be sure to highlight that they're specialty chocolates. But they aren't just any kind of chocolates, they're vegan, made from scratch, stone ground, and comprised of fair trade cocoa! Only the best!
Also, they have premade items, superfoods, supplements available for purchase as well. Not to mention, most of it comes in eco-friendly packaging!! I managed to snag some organic pumpkin seeds in their omnidegradeable packaging. 
Above all, the personal touches add so much care, from their cozy blankets, musicians, their local art scattered on the walls, statues beautifully placed and even a garden oasis for you to meditate/read/roam.
My personal favorites:
International dipper 

Hot Chai /or/ Hot Chocolate Warm Tonic

Mushroom Fantasy

Enchiladas

The salted caramel chocolates! *Currently, drooling over here*
Address: 1595 AZ-89A, Sedona, AZ 86336
💸 Frugal Tip: The chocolates are super rich, you could totally be satisfied with less than typical store bought chocolates.
♻ Sustainability Tip(s) or Highlights:
They use and have local artesian well water

Farm to table food

Fairtrade ingredients

The bathrooms use recycled or bamboo toilet paper and cloths for napkins
Honestly, it's so much to list! Check out the about me page to find out even more about what they do. They are incredible, click here.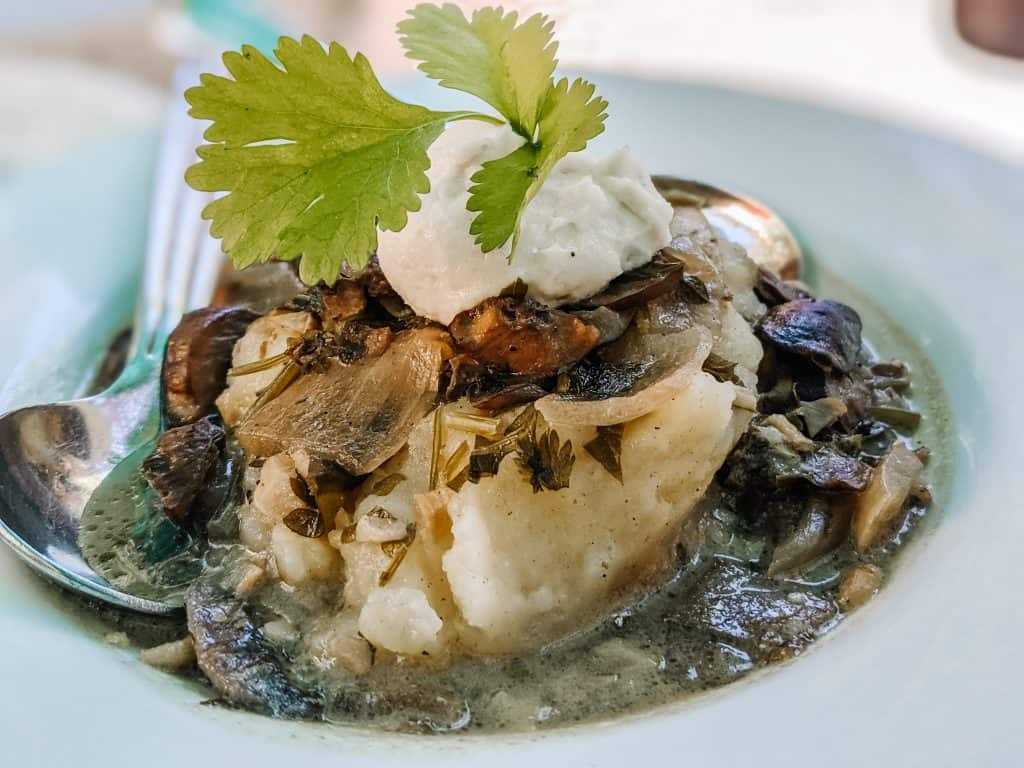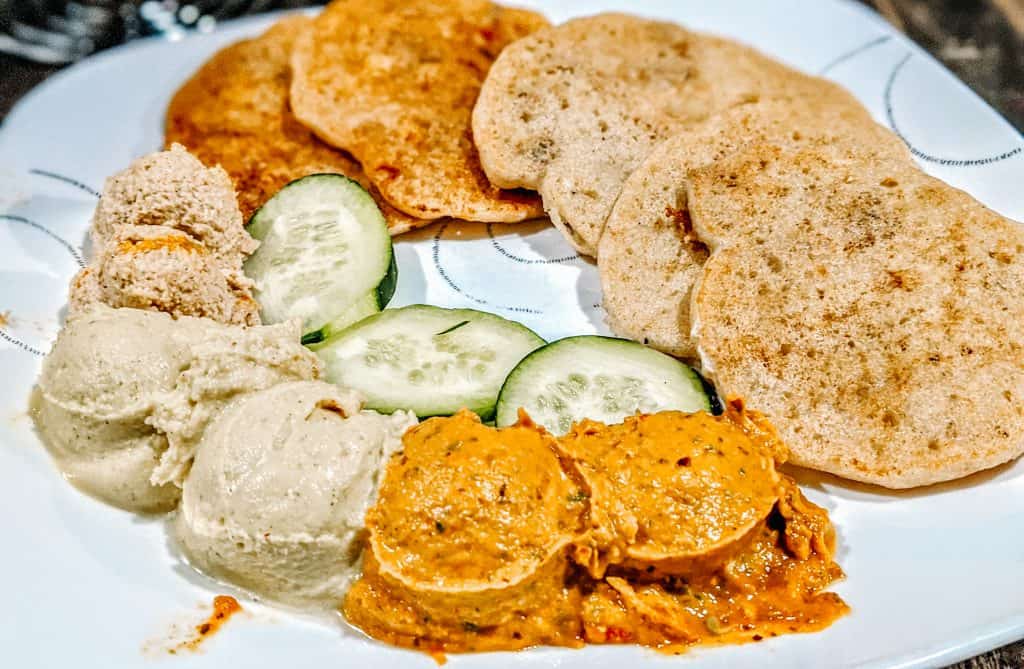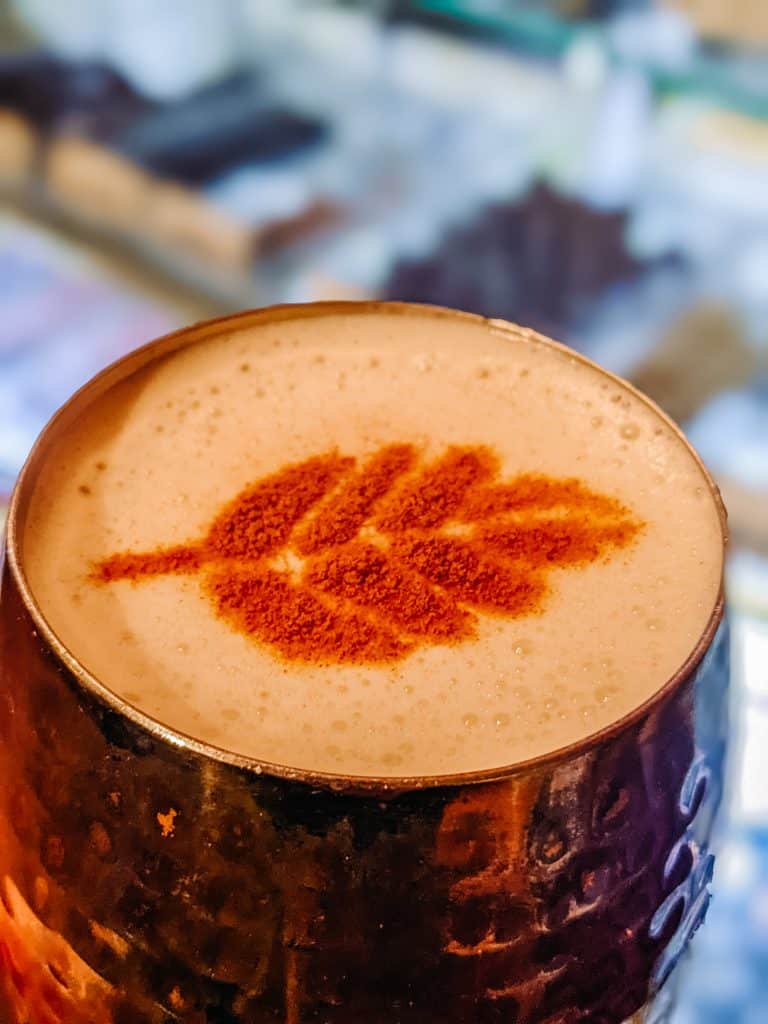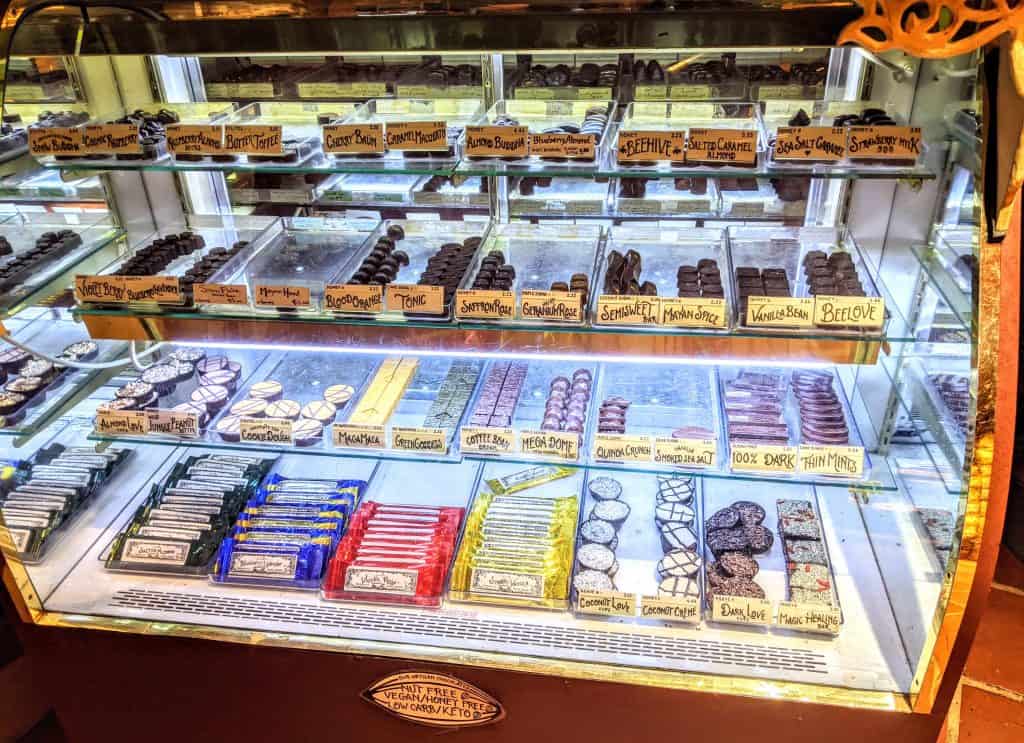 Tamaliza
Tamaliza is a truly authentic, from scratch, organic, gluten-free, home-style restaurant. The family works together running the establishment. It's truly heartwarming to see such authenticity, and it feels great to support the locals
Without a doubt, the food was super flavorful and filling. Although, they do have meat options, there are vegan/vegetarian options available as well. For example, some of the vegetarian/vegan burrito, enchiladas, and tamales
My personal favorites:
The Tamale Supreme (I opted out of the sour cream & cheese and just asked for extra guac!)
Address: 1155 W State Rt. 89A, Sedona, AZ 86336
♻ Sustainability Tip(s) or Highlights:
Fortunately, compostable to-go options are available, just specify that's what you prefer! 

Their plastic bags are also biodegradable.
DELLEPIANE
Although this can be a bit of a typical American pub but with an Argentinean flair, with a whole menu dedicated to plant based deliciousness!
Above all, their tiramisu is what really made them stand out! In all the restaurants and eateries I've been to over the year, never have I ever had a vegan tiramisu. Best of all, it was the perfect sweetness and incredibly moist! YUM!
Plus, their burger was good too. Of course, vegan mock chicken, especially when done in a classic way, it has a soft space in our heart always. It's almost a bit nostalgic and a comfort food.
My Personal Favorites:
Fried "ChickN Sandwhich/Burger

Tiramisu 
Address: 671 State Route 179, E Ste 1, Sedona, AZ 86336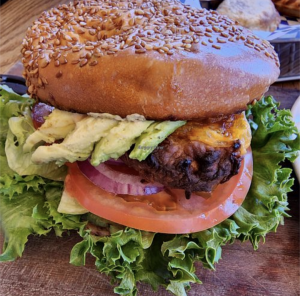 Aren'ty these Sedona restaurants just drool worthy? Yum!!! Well, caring is sharing…oh wait I mean, sharing is caring! HA! 
So, don't forget to share these delicious spot and support these local spots by either sharing to social media or sharing this article with your friends and family!
Looking to do more in Arizona while you're visiting? Check out these other articles here: