/
MASTERING ROAD TRIP & LONG JOURNEY PREP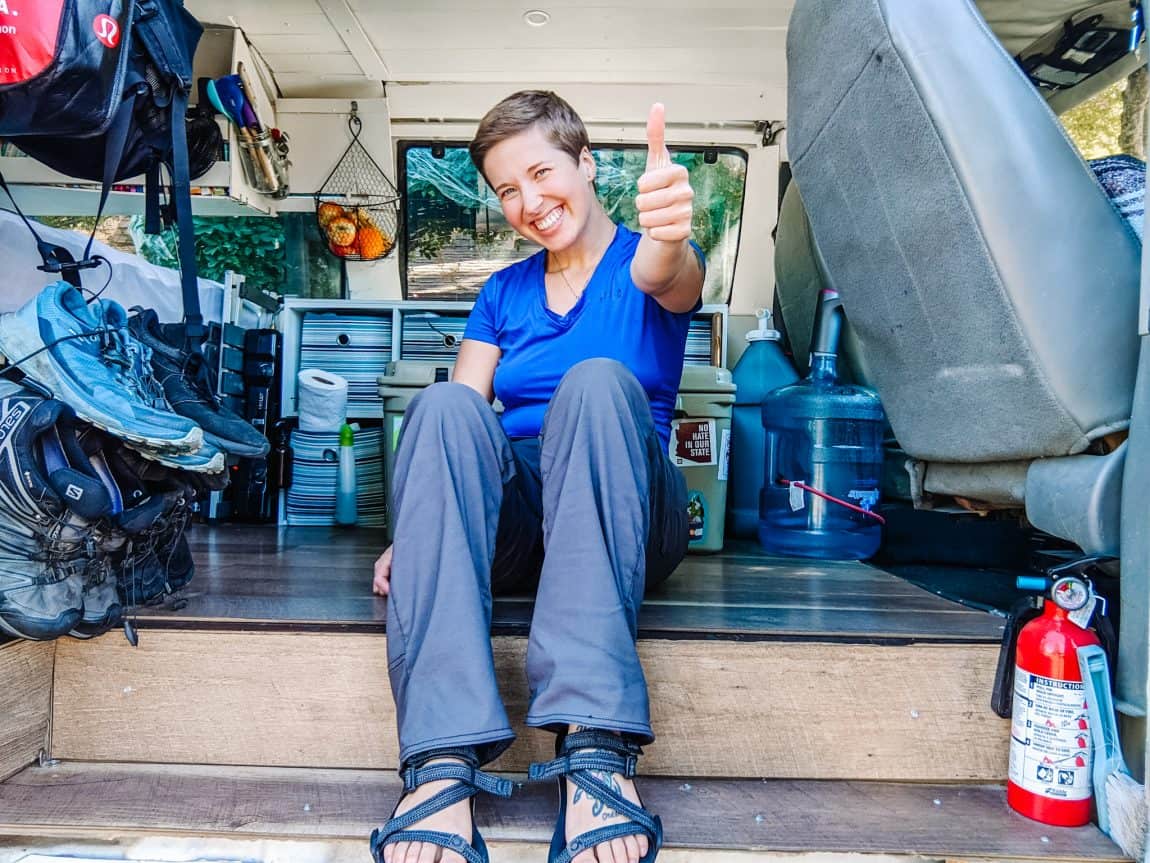 Gradually, over time we start to get a better idea of what mastering road trip/ long journey prep looks like for us, this article is to help get you started!
After living in a van for almost half a year, I have a pretty good idea of the basic prep, allow me to share these with you.
Some links in this post may be affiliate links or this article may contain sponsored content, which means if you make a purchase, we receive a small compensation at no added cost to you. As an Amazon Associate I earn from qualifying purchases. Any purchases you make helps to keep this blog going and keeps our content free. I truly appreciate your support! Visit my Privacy Policy & Disclosure Policy for more info!
HAVE THE MOST UPDATED PAPERWORK & REGISTRATION
Firstly, check that all your paperwork and tabs are up-to-date, but make sure to follow the guidelines and steps in the location the vehicle had been bought. 
For example, registering a vehicle in Washington vs. Arizona is completely different. 
Some states are stricter, Arizona needs proof of having the vehicle insured shortly after purchase, otherwise, the registration will be suspended. 
Another requirement for Arizona is to have in-state insurance. It's easiest to call licensing and registration to make sure that all the rules are followed. 
GET THE VEHICLE IN TIP-TOP SHAPE
Tire pressure (I like to go to Les Schwab or Discount Tire for this! They do it for free, I usually tip them with a granola bar or a sweet treat)

Mechanically, make sure your car is sound and there are no issues

Top off all fluids or and get an oil change

Clean out the car; clear it of any clutter, garbage, wipe down, vacuum, etc.
HAVE THE EMERGENCY ESSENTIALS READY
Always keep a set of jumper cables and an

emergency roadside kit

in your vehicle

Do you have a backup plan or a company to contact just in case something happens? Some insurance companies have one or two roadside assistance services a year. However, not all do! AAA is another option if you are in the states or Canada. They are a 24/7 roadside assistance company, perfect for preventative long journey prep.

I always keep a

water pump/filtration

device in my car. Having been backpacking, I know that water is one of the main essentials of life, and I often go off the beaten path when road tripping.

Spare key setup — A spare key and magnet together that's placed somewhere hidden on your vehicle or with a friend/ or family member.

Maps 
Over time, you'll come to realize your map preference, as there are many map varieties. Here are some map varieties you may enjoy:
Download offline maps on Google Maps

National Park Maps — These maps are typically given out at the entrance to the National Park or at their visitor centers
Remember, "Prepare for the worst, but hope for the best!" 
SECURE EQUIPMENT
Overall, most people who are packing for road trips are typically people that also enjoy being outdoors. So, with being outdoorsy or adventurous, comes the gear. 
Alongside having gear, also means being able to fasten and secure that gear. It's, always a good idea to secure the gear before the road trip, and at each stop taken, the wind can really knock things loose over time.
Here are some recommendations to help secure belongings:
PACK BELONGINGS
Of course, packing your belongings is necessary, but having something to reference like a checklist makes life so much easier. Not only, do checklists become convenient, but they also allow us to not forget anything.
For a more in-depth checklist, check out this article I had written below.
MAKE SURE FOODS ARE STOCKED AND PREPPED
No doubt, that packing your food is essential, but having some ideas and inspiration to be able to know what to prep helps for that additional long journey prep.
Plus, having road trip food packed means that, we are less likely to impulsively spend money on junk food and fast food!
PS: Don't forget to make sure you have ice in your cooler or make sure the travel fridge is working too!
Check out this article below to find more inspiration and ideas.
DOWNLOAD ENTERTAINMENT AHEAD OF TIME
Surprisingly, this one gets overlooked, even by me sometimes. 
The best part about having media and entertainment downloaded is that it preserves your phone data, and you won't lose the connection while you enjoy it.
Some entertainment examples:
Hopefully, these steps help you to become a master at road trip/long journey prep.
Packing for a road trip? Gearing up for a road trip? Don't forget to pin this, to refer back to before every road trip! It can become a personal checklist.