/
HOW TO UTILIZE THE BASIC PRINCIPLES OF LEAVE NO TRACE
Essentially, the principles of Leave No Trace give a sense of direction and guidelines for the steps we can take while being out in nature so that everyone can preserve and enjoy the outdoors.
First and foremost, Leave No Trace is a non-profit organization that has established a foundation of ethics and the best practices for minimizing impact to our beloved outdoors, using research-based solutions. 
As, someone who values nature and anyone trying to share the overall mission of our planet, I just have to share!
The purpose is to build foundational respect for our wild places, and so we can protect the integrity and the longevity of the land.
"Take only pictures, and leave only footprints!" -Sean H.
Some links in this post may be affiliate links or this article may contain sponsored content, which means if you make a purchase, we receive a small compensation at no added cost to you. As an Amazon Associate I earn from qualifying purchases. Any purchases you make helps to keep this blog going and keeps our content free. I truly appreciate your support! Visit my Privacy Policy & Disclosure Policy for more info!
WHY ARE THE PRINCIPLES OF LEAVE NO TRACE IMPORTANT
Allow me to start you off with two really impactful quotes from principles of Leave No Trace, this will give some light insight to its importance!
"With over 13 billion trips into the outdoors in the U.S. every year, people are causing too much preventable damage, and that damage is adding up." -lnt.org
"Twenty-five years ago, environmental advocates from the public, the outdoor industry and the land management community responded to a call to protect our natural lands and the Leave No Trace organization was born." -lnt.org
Of course, learning the principles of Leave No Trace can give us a better understanding of protecting and preserving nature in the best ways possible. Better yet, these practices aren't limited to the trail and can also be applied to remote wilderness areas, parks, and even our own backyard.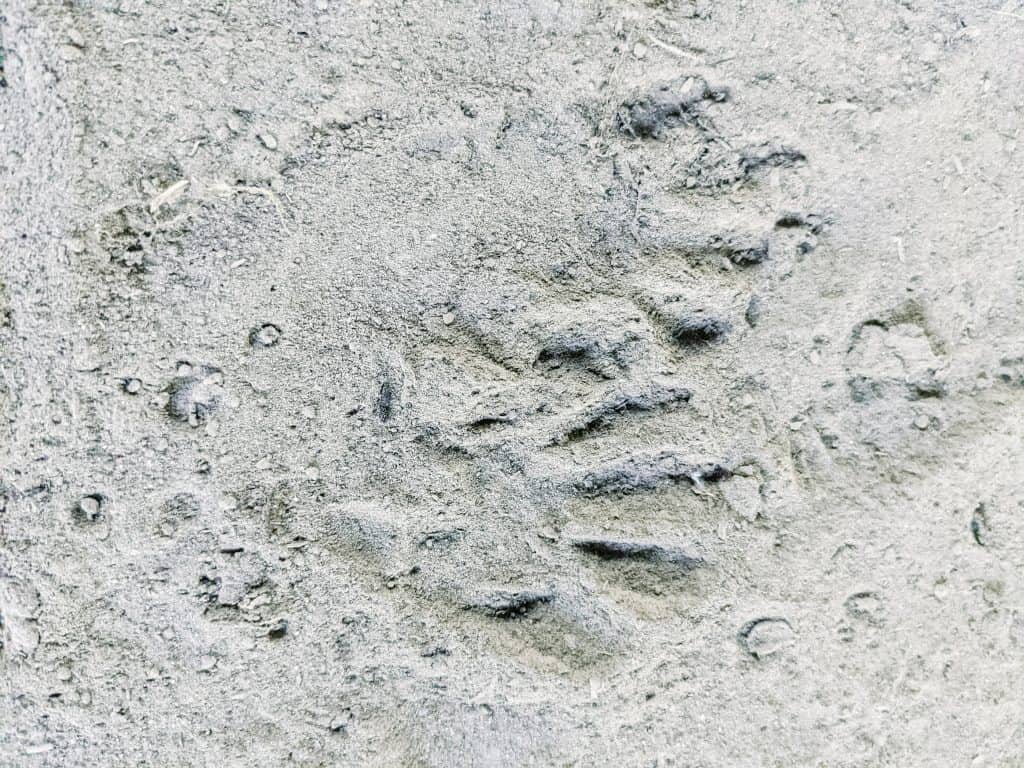 THE 7 PRINCIPLES
Plan Ahead & Prepare
Know the regulations and special concerns for the area you'll visit.

Prepare for extreme weather, hazards, and emergencies.

Schedule your trip to avoid times of high use.

Visit in small groups when possible. Consider splitting larger groups into smaller groups.

Repackage food to minimize waste or even open for more sustainable packaging.

Use a map and compass or GPS to eliminate the use of marking paint, rock cairns or flagging.
Travel & Camp on Durable Surfaces
Durable surfaces include maintained trails and designated campsites, rock, gravel, sand, dry grasses or snow.

Protect waterways by camping at least 200-feet from lakes and streams.

Good campsites can be found, not made, adjusting sites isn't necessary.

Concentrate use on existing trails and campsites.

Walk single file in the middle of the trail, even when wet or muddy.

Keep campsites small. Focus activity in areas where vegetation is absent.
Respect Wildlife
Observe wildlife from a distance. Do not follow or approach them.

Never feed animals. Feeding wildlife damages their health, alters natural behaviors, [habituates them to humans], and exposes them to predators and other dangers.

Protect wildlife and your food by storing rations and trash securely.

Control pets at all times, or leave them at home.

Avoid wildlife during sensitive times: mating, nesting, raising young, or winter.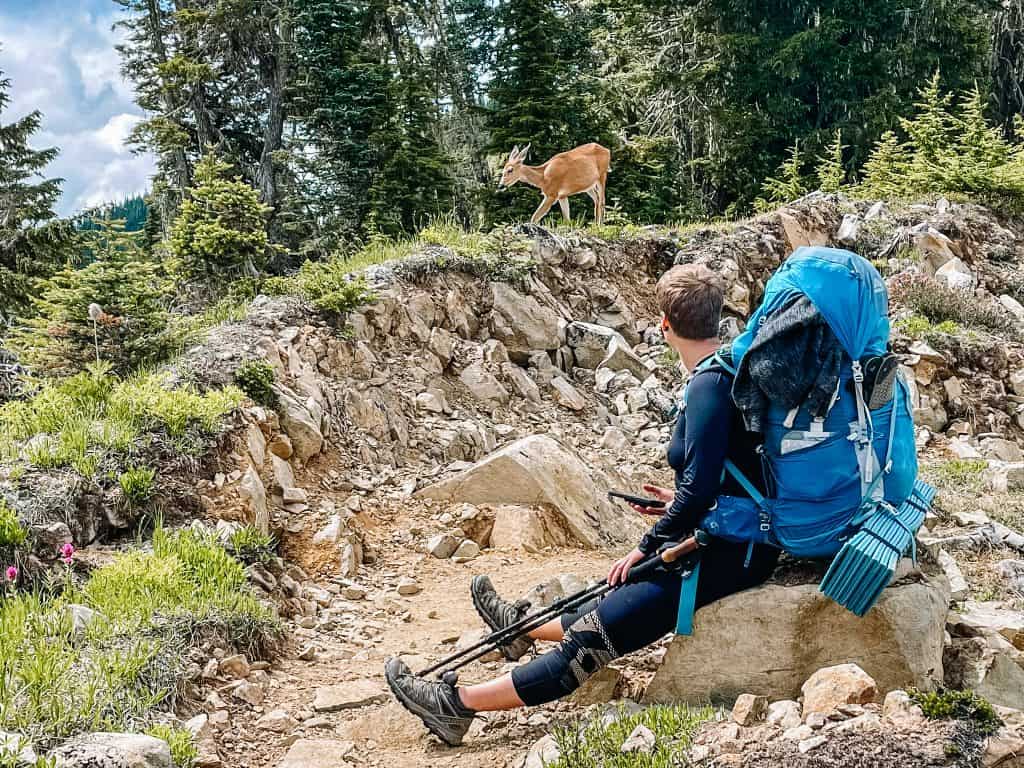 Dispose of Waste Properly
Pack it in, pack it out. Inspect your campsite, food preparation areas, and rest areas for trash or spilled foods. Pack out all trash, leftover food and litter.

Utilize toilet facilities whenever possible. Otherwise, follow the area guidelines for properly disposing of waste – For example, in a desert it must be packed out but in a densely wet forest it can be buried. 

Pack out toilet paper and hygiene products.

To wash yourself or your dishes, carry water 200 feet away from streams or lakes and use small amounts of biodegradable soap. Scatter strained dishwater.
Leave What You Find
Preserve the past: examine, photograph, but do not touch cultural or historic structures and artifacts.

Leave rocks, plants and other natural objects as you find them.

Avoid introducing or transporting non-native species.

Do not build structures, furniture, or dig trenches.
Minimize Campfire Impacts
Campfires can cause lasting impacts to the environment. Use a lightweight stove for cooking and enjoy a candle lantern for light.

Where fires are permitted, use established fire rings, fire pans, or mound fires.

Keep fires small. Only use down and dead wood from the ground that can be broken by hand.

Burn all wood and coals to ash, put out campfires completely, then scatter cooled ashes.
Be Considerate of Other Visitors
Respect other visitors and protect the quality of their experience.

Be courteous. Yield to other users on the trail.

Step to the downhill side of the trail when encountering pack stock.

Take breaks and camp away from trails and other visitors.

Let nature's sounds prevail. Avoid loud voices and noises.
WHAT HAPPENS IF WE DON'T FOLLOW THESE PRINCIPLES OF LEAVE NO TRACE 
Well, if we don't follow the principles of Leave No Trace, these things happen:
Land becomes uninhabitable

Higher risks of fire

Polluted waterways

Wildlife Issues 
There have been multiple times when I pulled up to free campsites and found bags and bags worth of trash.
The site in particular had:
Cans

A broken pot pipe

Electrical wiring

Tubing

Underwear

A sock 

Fishing line

Bullet shells

A lighter

Plastic bags half-burned

Nails

Wrappers

Bottle caps

Produce stickers

Teabags

Paper clips

Bb pellets

Fake/plastic rose petals

Pill containers

Eye drop bottles

20 piles of toilet paper and some human waste
Also, the people that had left most of this behind had tried to burn most of it, most don't understand that it goes into the air and pollutes the air, which we don't want either!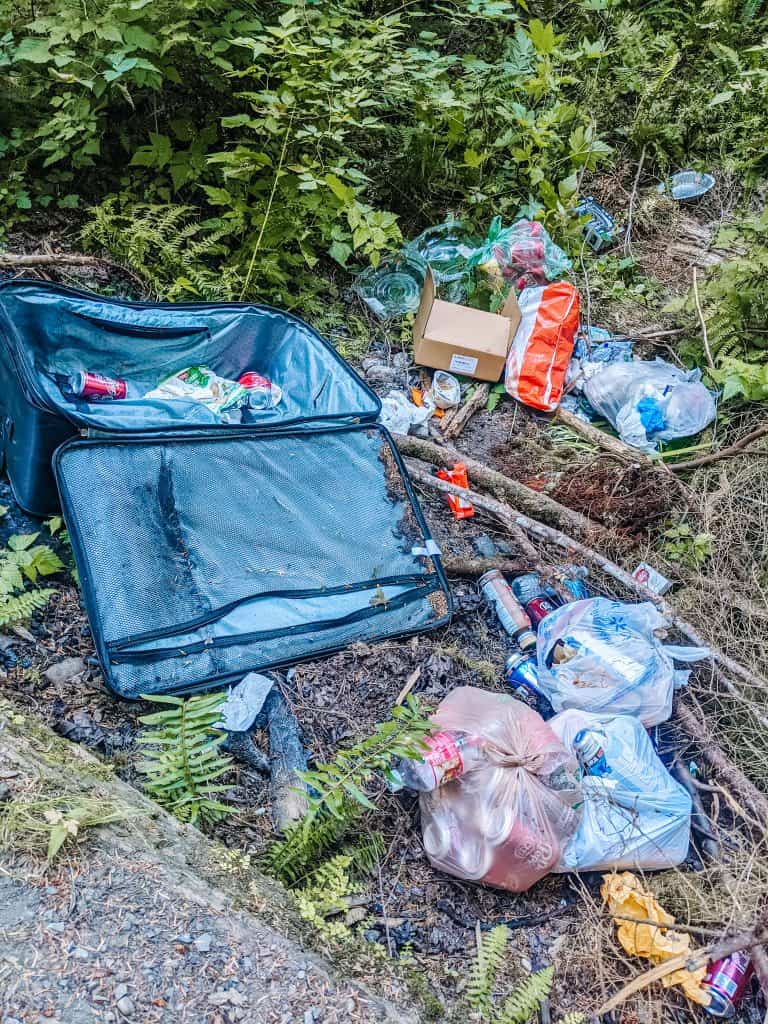 MYTHS MOST PEOPLE THINK BEFORE LEARNING ABOUT LEAVE NO TRACE
"If it's compostable/biodegradable, then that means it we can throw it out into nature, and it will go into the earth."




FALSE: So, Biodegradable products, foods, and products marked 'compostable' require a specifically made environment for those, as well as certain bacteria thriving environments to break them down.

"If animals go to the bathroom here, then I can too."
FALSE:These practices are different in every climate and terrain, most National Parks have a recommendation on the best ways to handle waste. 
Plus, if we all just went to the bathroom on top of the soil and left toilet paper everywhere, then think of how the campsite would be. Have you ever seen someone's dog go to the bathroom all over your yard, and it can take months to fully biodegrade!
"No matter where or why you get outside, it's yours to protect. It's Your Nature." – lnt.org
"There's no substitute for nature." – lnt.org
Had you heard of these principles of Leave No Trace before? Have you been hiking or backpacking before and used similar ethics without knowing these principles of Leave No Trace before?
Thank you for helping preserve our beautiful planet!
Leave No Trace Seven Principles © 1999 by the Leave No Trace Center for Outdoor Ethics: www.LNT.org.