/
EXPLORING THE MYSTICAL MURALS IN PHOENIX
Come with me as we lift the veil on some of these mystical murals in Phoenix,  you'll be in awe, wanting more!
Ever see murals all over social media, but then never see where the location for the murals is? 
Whelp, I've spent days exploring these wonderful murals in Phoenix and noting where the locations are so that you can experience the beauty as well!
Not to mention, exploring murals is great for all skill levels, and about half of the time I explored these murals while I had an ankle injury, actually.
Some links in this post may be affiliate links or this article may contain sponsored content, which means if you make a purchase, we receive a small compensation at no added cost to you. As an Amazon Associate I earn from qualifying purchases. Any purchases you make helps to keep this blog going and keeps our content free. I truly appreciate your support! Visit my Privacy Policy & Disclosure Policy for more info!
LET'S GET STARTED!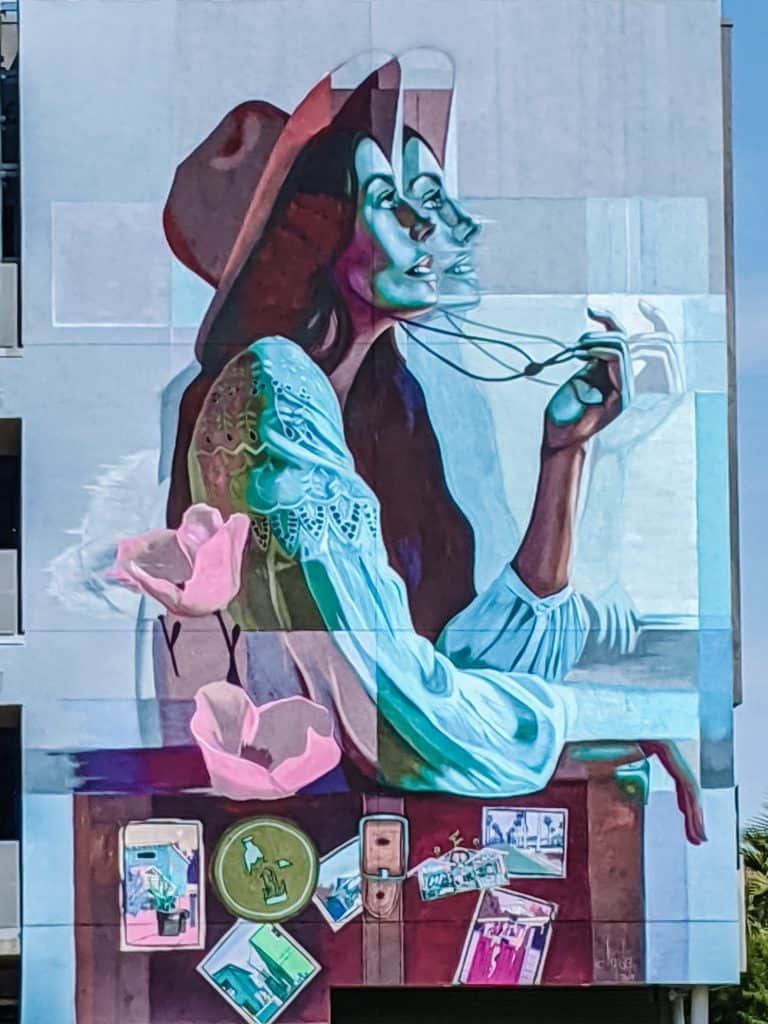 Let's bask in the glory of my personal favorite "La Musa", created by @clyde_grafittiart.
This beautiful mural's located on the Hance Park Condos in the Roosevelt Row Art District. 
Simply look up and you'll see her, she's almost impossible to miss!
As far as this astonishing medicine woman, she can be found in an unsuspected part of town, on the side of a business called Air Conditioning By Roberts on East Mcdowell.
Artist is @laMorena_art & @vyalone
Another beautiful one of course, and even better explored with friends, and it might be a great idea to bring a friend, the neighborhood had kind of feel apart a bit.
It's closely located near transit, on Washington St and 7th Avenue. 
Artist @nyla.lee & @isaac.caruso
Above all, and probably the most well known mural of them all, has to be the Prince mural. It was updated at a later date with the mirrors as the sunglasses giving a 3D affect.
Located on 15th Ave and on the Street between Port land St and W Roosevelt St, Nearby the Rodriguez Boxing Club.
Artist @maggiekeaneart
So, I may have put a fun spin on this one myself but there is a woman pulling it off to the side behind me. 
Can you guess what's being revealed? Yep, you guessed it, that's the Grand Canyon!
This mural can be found on 5th Ave behind Virginia and Wilshire.
Artist @torvasm
Likewise, just another colorful and amazing depiction of this artist's latest trip to the Arctic Circle. 
Located on 1 1/2 Street nearby the M.O.Best Mini Park and artist @isaac.caruso.
Another personal favorite, the rust has grown through this mural to offer even more texture as it ages, but this mural is just full of power and detail too. 
This sculpture style is actually known as a Fu Dog, known as a guardian lion in China.
Located at SNOH Ice Shavery by the artist @leter91
Who doesn't like some Optimism – Respect – Honor- Resilience? 
Of course, just another amazing piece of art that's absolutely astonishing and beyond anything I could even begin to comprehend.
Check it out on 7th Street and E Avalarado Rd- Near the Pathways in Education Arizona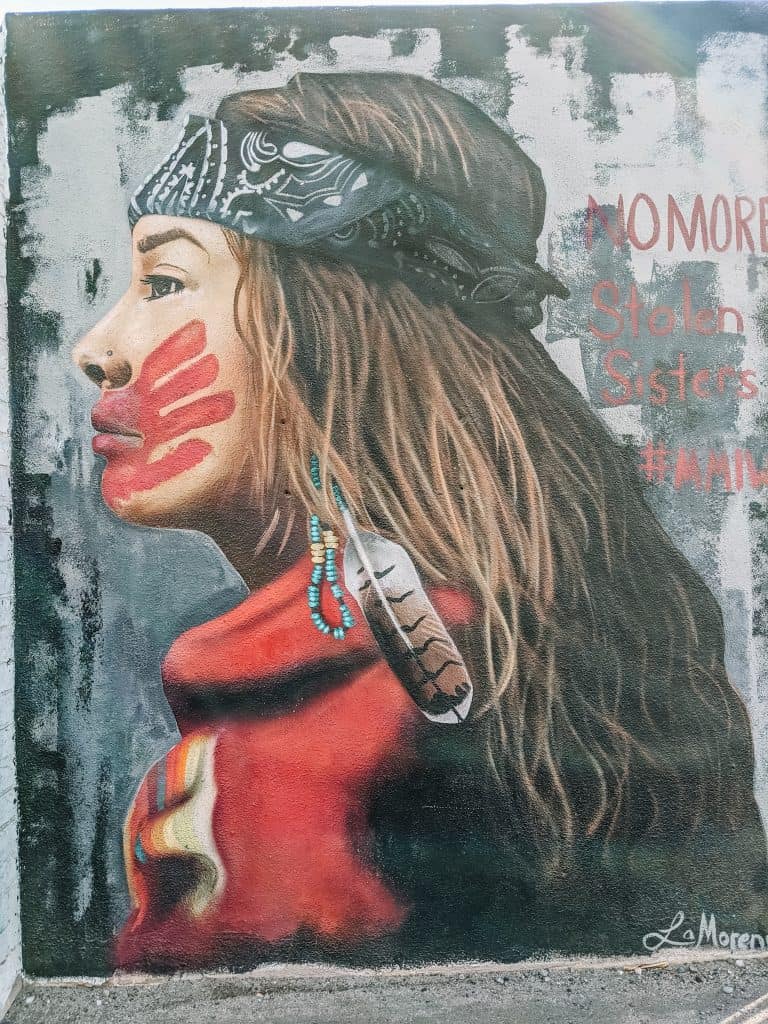 Of course, just looking at the image can show how powerful this mural is, it was created by @lamorena_art to bring attention to the epidemic of missing and murdered indigenous women!
Can't you just feel that power and outreach!
This beautiful piece's located 901 N 1st Street behind the Churchill. 
Not only is this art absolutely spectacular but filled with a message all should know, "Dissolving Demarcation" representing the dissolving borders we place on ourselves and those around us. 
It's located on the East wall of @thefilmbarphx by @joerael_gangthewolf
Overall, this one definitely made my second favorites, the colors and detail stood out so much more in comparison. 
So, this mural can be found in Melinda's Alley at the intersection of North Central Avenue and Melindas Alley.
#hugosart @darrinarmijowardle
However, some murals I may have missed or that went unmentioned can be explored further on The Churchhill  901 N and First Street as well as Oak Street Alley: between with 14th and 15th street.
Fortunately, this one of the most well known things to do in Phoenix, you'll see them while driving, biking, or even while walking. All of these beautiful murals are scattered across the cities.
I've simplie just attached a few of my personal favorites, I'm a sucker for detail, and of course there are so many more murals in Phoenix than I can even simply show, but I hope these can get you started!
Did any specific mural stand out to you more than another? Which one spoke to you?