/
SPENDING THE DAY IN BISBEE CITY, ARIZONA
Bisbee City is a 19th-century town that has all the quirky details to be on the lookout for, from intricate details in the architecture to the displayed antiques. This town is filled with history and so many stories, some are even spooky ghost stories! Museums, mining equipment displays, stairwells, statues, and original building frameworks filled the town, keeping the eyes glancing for more.
Tip: Try peaking up the stairwells, you'll find even more! 
Some links in this post may be affiliate links or this article may contain sponsored content, which means if you make a purchase, we receive a small compensation at no added cost to you. As an Amazon Associate I earn from qualifying purchases. Any purchases you make helps to keep this blog going and keeps our content free. I truly appreciate your support! Visit my Privacy Policy & Disclosure Policy for more info!
BISBEE City Arizona WEATHER
Although the location is closer to Mexico, Bisbee can actually be about 10-15 degrees cooler than Phoenix. I highly recommend exploring this town in the springtime, flowers will be in bloom, and it will be comfortably warm. Bisbee weather in March can reach up to only 67 degrees, or April gets to be in the highs of around 74 degrees, and in the highs of around 81 degrees in May.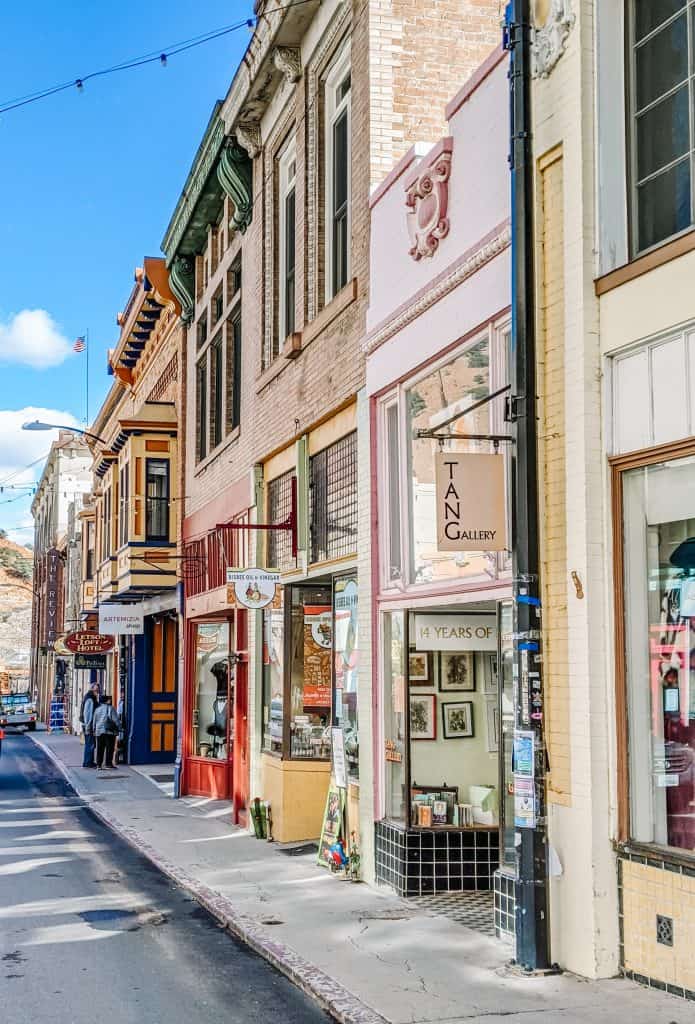 BISBEE City Arizona LOCATION & Getting There
This town sits on the very southern border of Arizona, almost leading into Mexico. The town is a bit hidden and quite off any major path, although somewhat near Tucson. Bisbee city is still totally worth exploring, choosing to make a day trip out of it truly makes the drive worth it.
Starting from Central Phoenix to Bisbee Arizona is a little over a 3-hour drive. Time can fly by when you're having fun though! Maybe pack some snacks, put on some music, and sing till the time flies by! 
Check out this article on great road trip snacks and packing the best road trip food!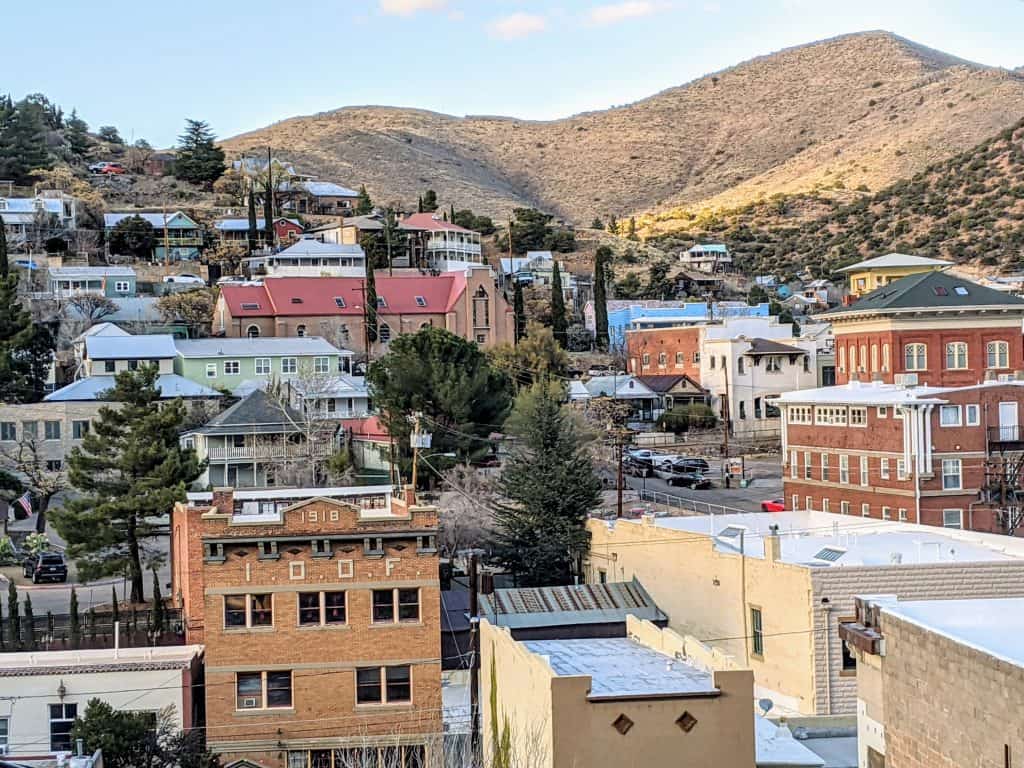 THINGS TO DO IN THE CITY OF BISBEE
The city of Bisbee has many little shops filled with paintings, antiques, crafts, and many other goodies found or made by local artisans. Alongside artwork, quaint eateries and hidden historical treasures.
Bisbee Soap & Sundry
 Try swinging by Bisbee Soap & Sundry, you may just be able to find something to put you into a blissful state of serenity. The pleasantly earthy smells of cedarwood and lavender lifting the mood and releasing any tension. 
Sustainability Tip(s) or Highlights: Bisbee Soap & Sundry has many plastic-free options in their shop. They have all sorts of products, everything from lotions, salves, soaps, and even candles.
Belleza Fine Art Gallery
Let's enjoy some artwork, Belleza Fine Art Gallery features local artists, art events, and even has some hidden historical treasures. There was a moment when Lou Anne (the Curator) and I had spoken about one of the beautiful pieces a mother had painted of a pear trying to juggle many objects on a tight wire rope, representing the life of a mother in a more unorthodox form. Absolutely stunning, the details were miraculous.
It's also said that Lou Anne often offers visitors either a cookie or a small beverage while browsing. We were warmly welcomed, she even let me browse at an old antique and historical treasure beauty in the back of her gallery. 
What is it, you ask? Well, it was a very well-preserved safe, probably also from the 19th-20th Century. This is truly an insider view not many people know about or ever see!
Artwork truly fills this town in more ways than one. Crossing new paths, peeking around corners, and looking up or down offers a new striking view. 
MURALS
One of the main murals you'll spot is actually Bisbee City Arizona 's iconic peace wall. Which is absolutely magnificent, but also a bit hard to capture, as it's roadside. So, be sure to visit early in the day to get a quick snapshot of it before the cars drive by.
Many murals fill the town and are typically found down the alleys and on the sides of the large historic buildings. Be sure to really peek around and take your time through the city.
Tours – Mining, Ghost, and Jeep Tours
That's not all that Bisbee City Arizona has to offer! Remember when I mentioned Spooky Ghost stories? Whelp, there are many Bisbee tours, ghost tours, mining tours, and jeep tours. The tours weren't open when I went to visit the town, but I'm sure they will be open when you go to visit, check out and let me know how you liked it!
Museums
Also, there are more than four Museums and historical centers in Bisbee City Arizona. Mostly focusing on the history of copper mining and sharing how it all began. It's always enlightening to learn how we as people have grown and developed; from conditions to resources, and even ways of thinking.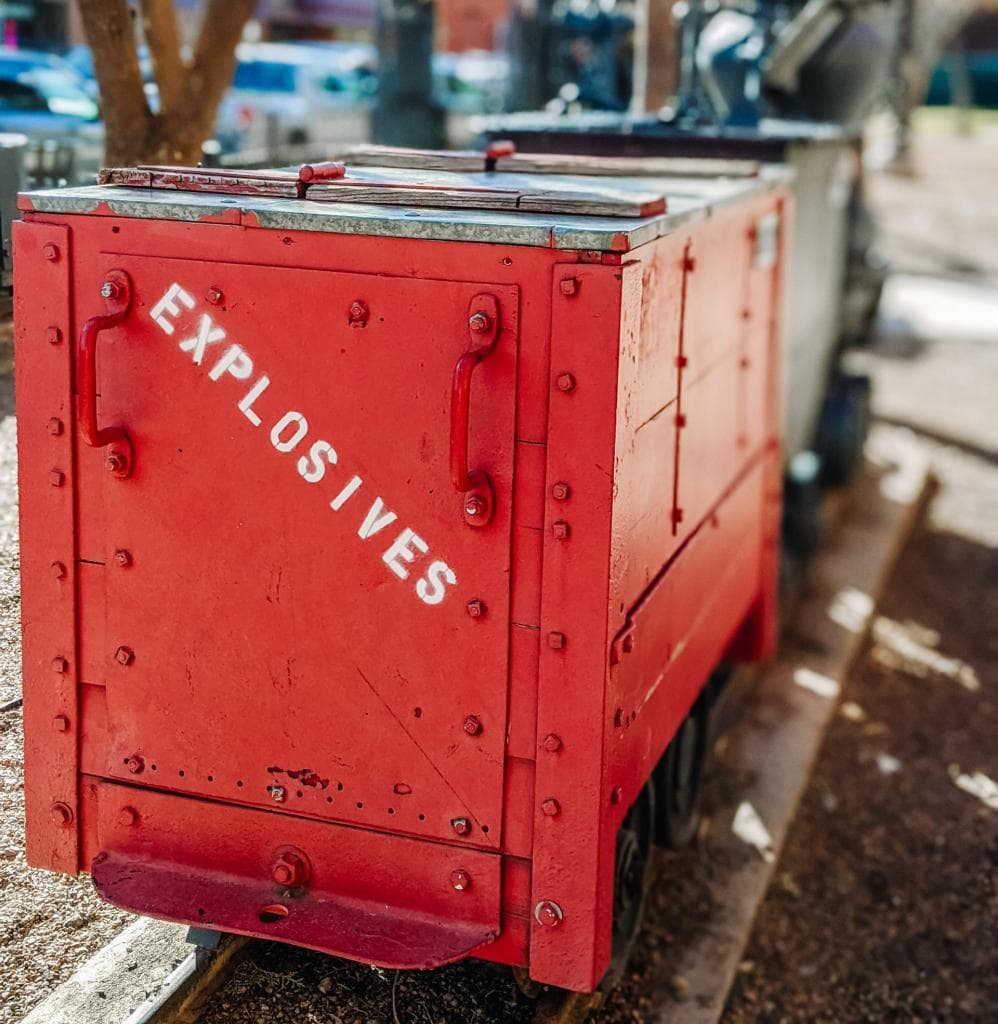 Bisbee Resturaunts & Eateries
On The Vedge
These types of towns also have the best-hidden restaurants. Let me tell yah! I found a must-share!! One of the newest and best Bisbee Restaurants is called On The Vedge, it's a fully vegan restaurant. This restaurant-style was so unorthodox compares to the traditional setup. A young man pops his head out of their small yellow window to take the order. Quirky huh?!
I decided to try a burrito of the week and each of their flavors of cookies, got to have balance, am I right? I was happy with everything and had no disappointments; great flavor, with a balance of fresh and satisfying. They seem to sell out quickly, by the time I had gotten there, half of the menu was sold out! That's how good their food is!
Their customer service was also fantastic. After having a very lovely conversation with one of the owners he had brought me out a hot chai tea, he noticed I was getting chilly. Such immaculate customer service and a sweet person. I highly recommend them! Plus their containers are fully compostable, they are trying to work on being carbon neutral, and I gave him suggestions on a composting setup (he was very interested in the idea!). On The Vedge being an eco-conscious and fully vegan restaurant definitely gained my support! 
@onthevedgebisbee #onthevedge #onthevedgebisbee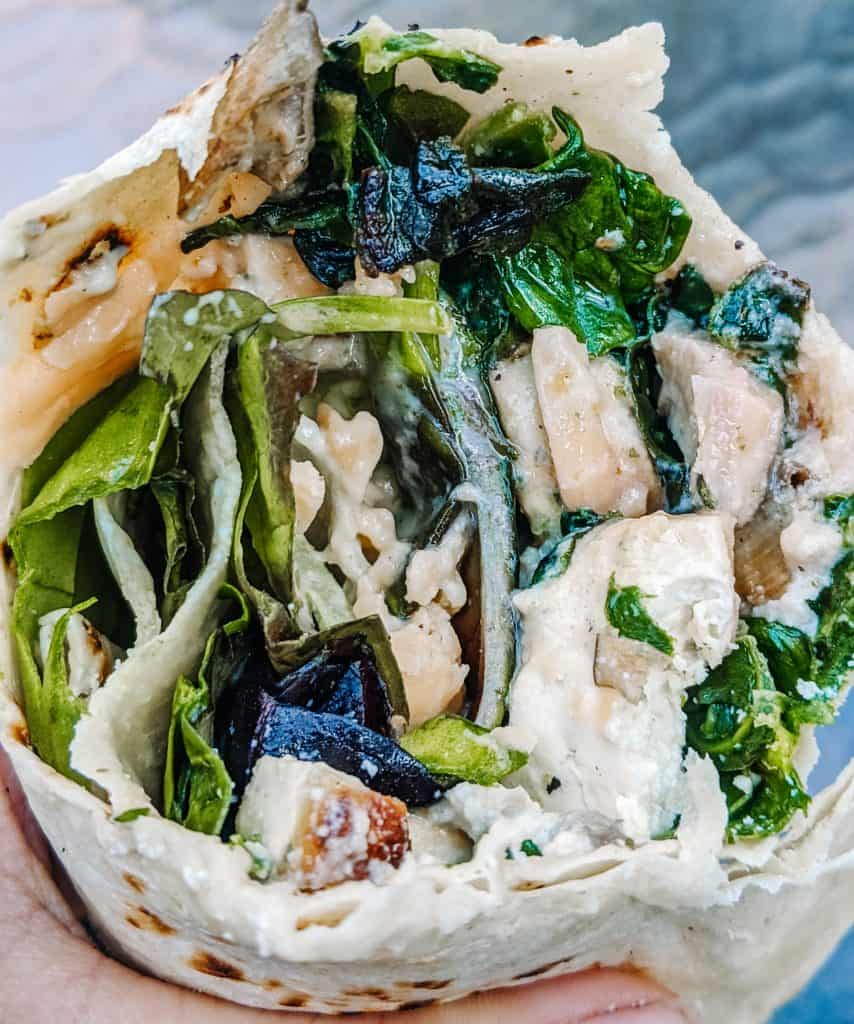 Pussycat Gelato
Finishing off the day with a tasty ice cream cone from Pussycat Gelato. Yum! They have 6-7 different vegan flavors. The creamy flavor choices are coconut & chocolate. While, their sorbet flavors are raspberry, mango, strawberry, lemon, and passion fruit (my personal choice!).
If you ask for samples, they are happy to give you some!
♻ Sustainability Tip(s) or Highlights: 
Their samples are on a little wooden spoon, compares to plastic! Eco win!

Choosing the ice cream cone is their plastic-free option instead of getting the bowl and a spoon. Plus the cone is delicious, need I say more?
As your adventure in Bisbee City Arizona comes to an end, remember that our travel blog is your trusted companion for endless explorations. Whether you're a history enthusiast, a nature lover, or a foodie at heart, we've got a plethora of destinations and experiences waiting for you. Let's keep the journey alive, keep exploring, discovering, and Manifesting Serenity be your guide. After all, there's a world waiting for you!
Wanting To Explore More Of Arizona? Check out these other amazing spots!