/
A sustainable gift guide on toiletries for busy travelers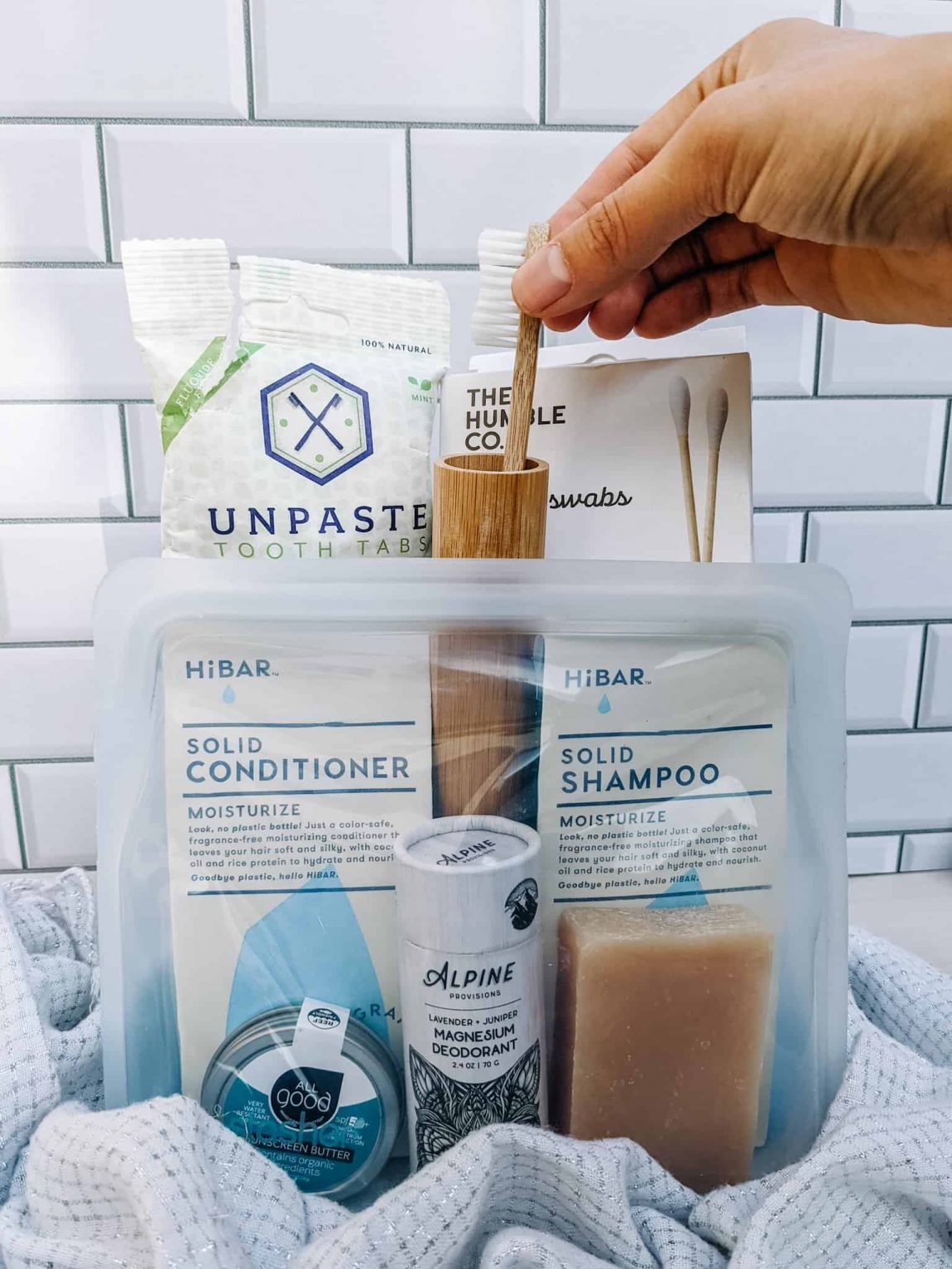 The holidays are fast approaching, now is the time to start getting gifts together, and here is a sustainable gift guide for busy travelers to help get you started!
In previous holidays, we may have waited until the last minute, but planning ahead of time helps us to avoid any extra stress. Plus, that feeling of getting everything on our holiday to-do list is just so satisfying and relieving. 
Maybe you're that busy traveler and want to give some gift ideas to your partner, friends, and family. On the other hand, maybe you're someone who is looking to get gifts for someone who is a busy traveler.
Nonetheless, this sustainable gift guide is exactly what you're looking for!!
Some links in this post may be affiliate links or this article may contain sponsored content, which means if you make a purchase, we receive a small compensation at no added cost to you. As an Amazon Associate I earn from qualifying purchases. Any purchases you make helps to keep this blog going and keeps our content free. I truly appreciate your support! Visit my Privacy Policy & Disclosure Policy for more info!
TOILETRY GOODIES:
Let's face it, as travel has been soaring and taking off again, we (our family, friends, and us) have let our toiletries run low or have let some time pass since we last checked them. 
Don't forget to double-check and replenish those toiletries with these amazing sustainable goodies!
STASHERS BAG
Where should I begin with these versatile eco-Stasher bags?!
One of those specific and great uses is using it as a clear toiletries bag for TSA. Luckily, this silicone bag is easy to use for us and the people at TSA, making the process of getting through a total breeze.
Seriously, they are incredible and even have a repurposing program!!
♻ Sustainability Highlight: Oh yeah, it's incredible, simply send in Stashers that have worn or broken over time, and they will upcycle those bags into tracks and playgrounds! ECO-WIN!!
Overall, the Stasher Bags are a great replacement for those single-use plastic bags and offer a wide variety of uses! 
ALBATROSS RAZOR
Let me start off by saying that this razor has lasted me many years, and there is still no rust or any other issues. 
Also, it's a great replacement for any of those disposable razors, which are such a waste! 
Are you ready for some shocking stats? Well, 58.10 million Americans used disposable shavers in 2020, with an estimated 2 billion ending up in landfills. WHOA!! 
This razor also gets a much closer shave, while still being gentle on the body. Never feel guilty about throwing away another plastic razor again!
♻ Sustainability Highlight: Not only that, but albatross takes in the used razor blades and melts them into reusable cutlery!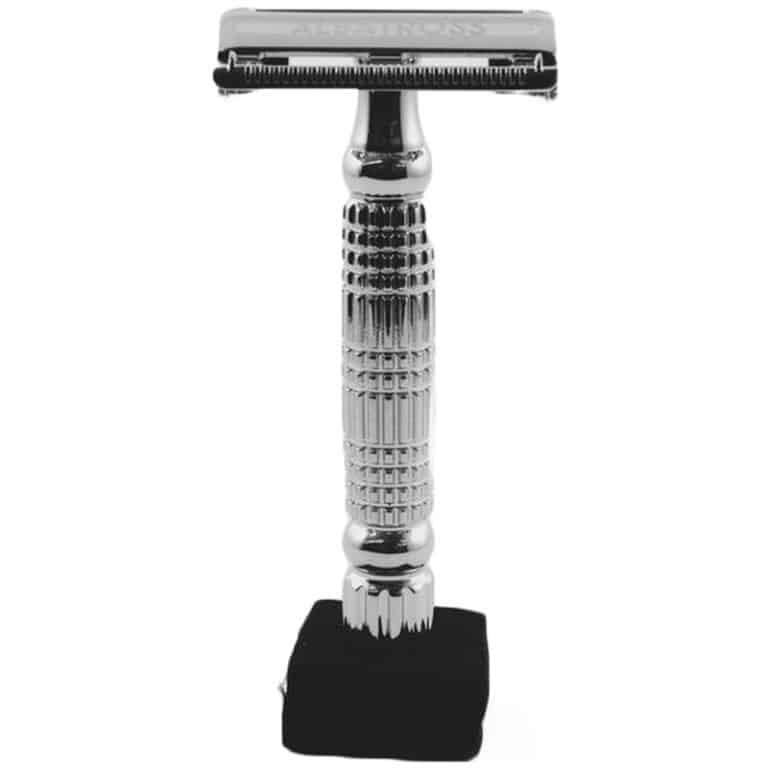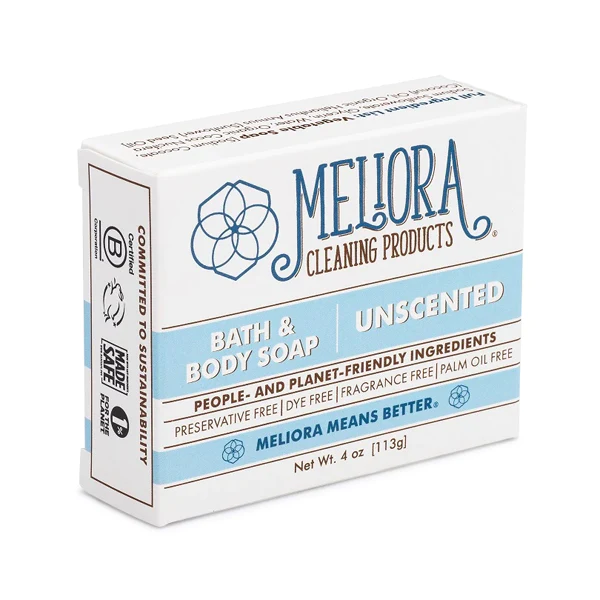 Meliora Organic Bath & Body Castile Soap Bar
Well, who doesn't need to wash their body? Okay, yeah, that was a bit of a trick question, because the answer is everyone! Ha!
However, that doesn't have to be at the expense of our body's health or the environment. 
Overall, this Meliora Organic Bath & Body Castile Soap Bar is great for both the face and the body and is perfect for highly sensitive skin or people who are sensitive to smells.
Especially because, the Meliora Organic Bath & Body Castile Soap Bar contains no sulfates, parabens, chemicals, preservatives, dyes, palm oil, or additives!
I personally love getting bars of soap for the holidays, just add an anise star or some cinnamon sticks to decorate it or wrap it up in some tissue paper! It's just that easy.
It's definitely a classic to have on any sustainable gift guide.
UNPASTE TOOTHPASTE TABLETS
As far as the Unpaste Toothpaste Tablets go, they are a truly zero-waste alternative to conventional toothpaste, which means no plastic! 
Not only that, the Unpaste Toothpaste Tablets are made without preservatives, artificial colors, or any other synthetic ingredients that would otherwise be absorbed in your mouth.
Overall, the tablets are so simple and easy to use, great for travel, and weigh almost nothing for backpacking. Simply pop it in your mouth, chew it like a mint, and start brushing (add a tiny bit of water if need be).
I don't know about you, but I love receiving things as gifts that I would already be using otherwise! Yes, please!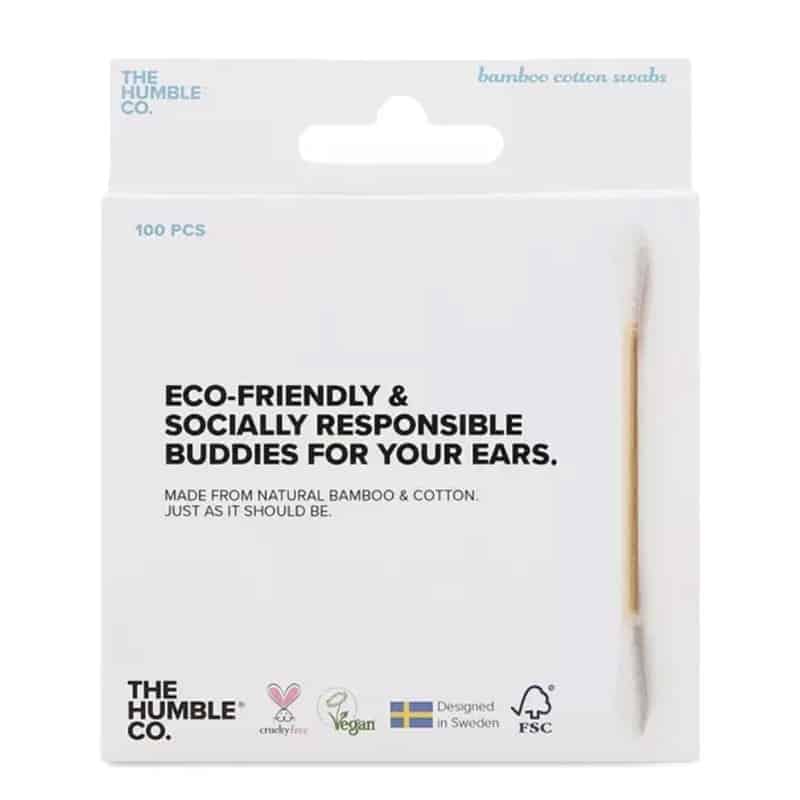 QTIPS / SWABS
Have you ever seen that seahorse latched onto a plastic swab?! Well, that swab will be on this planet for 500+ years, and was used for only about 5 seconds.
No more plastic swabs!  These Biodegradable Cotton Swabs are made from biodegradable and compostable materials that easily break down without harming our planet.
♻ Sustainability Highlight: Plus, they are made from 100% sustainably grown and harvested bamboo paired with a cotton tip. (no plastic!)
Who doesn't use q tips/swabs? Everyone needs these!
BAMBOO TOOTHBRUSH & CASE
Almost any sustainable advocate knows about bamboo toothbrushes, but that doesn't mean we don't need more of them?!  
After all, dentists recommend replacing them every 6 months, so why not have back-ups?
In addition, to them already being an essential everyday product, a plastic toothbrush alternative can take over 500 years to break down, wow!! 
Plus, as an added bonus, this bamboo toothbrush also comes with a bamboo protective case, which means it protects the toothbrush from collecting bacteria. 
It's the perfect addition to any stocking or to and toiletry bundle!
ALPINE PROVISIONS DEODORANT
As someone who is extremely sensitive to products, I can say that I've had my fair share of trial and error finding a good deodorant.
Allow me to attest and say that this Alpine Provisions Deodorant glides on effortlessly, works all day, and doesn't irritate the skin. 
I guarantee you or the person you're trying to buy a gift for has gone through their share of trial and error moments with deodorant. 
Not to mention, that the body adjusts and then needs a new product because it's built up a tolerance. 
So, having a couple of go-to deodorants is always a good idea, this is a great one to have handy. 
♻ Sustainability Highlight: A major benefit to this Alpine Provisions Deodorant is that it's also in a fully compostable tube, goodbye plastic tubes!
SUNSCREEN
Prevention is always the way to go! I recommend this All Good Sunscreen. Not only is it lightweight and safe with TSA, but it's also backpacking, hiking, and travel-friendly too.
The consistency is a thick white paste and is best applied with a light lotion underneath it to help the sunscreen spread.
Plus, this is something everyone uses and is safe on sensitive skin, making it a true classic sustainable gift guide favorite.
Sustainability Highlight: All Good Sunscreen is toxin-free, all-natural, and comes in a metal container, making it an easy eco-friendly gift.
PS: It fits extremely well into a stocking too!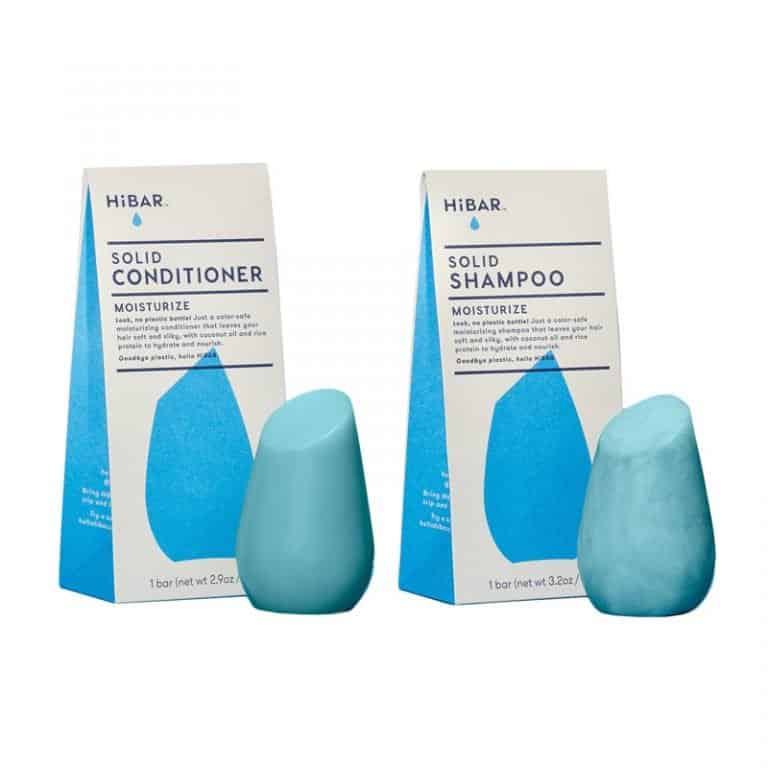 HIBAR SHAMPOO & CONDITIONER BARS
After hearing raved reviews for these Hibar Moisturizing Shampoo and Moisturizing Conditioner bars, I decided to finally give them a try, and dang was I impressed!
Although I must say the conditioner was a bit different, as I've never used a solid conditioner before this!
Nonetheless, the results are worth boasting, I've never tried all-natural shampoo and conditioner bars that actually left my hair feeling soft without it feeling greasy.
Move over other shampoo & conditioner bars, because this one just made the sustainable gift guide and highest recommendations list!
PS: Hibar has multiple different varieties for each hair type, click here if you have a different type
SUSTAINABLE GIFT GUIDE OVERVIEW
If you're anything like me, knowing what the company does to contribute is a huge factor in whether I personally choose to support that company. Thankfully, these are all great companies!
Ultimately, every time I see these stats, I want to flip the switch and go all Oprah Winfrey, "You get sustainable gifts, and you get sustainable gifts." Anyone else?
Sometimes, our friends, family, and partner all enjoy the idea of sustainability, but won't actually put their foot forward on getting the products to compliment their lives. Fortunately, that's what we are here for!
As a reminder, it's best to get these goodies now to avoid extra stress and while everything is still in stock! Don't miss out!
I also wanted to make sure to mention that all these brands and products are available on EarthHero.  
This zero-waste shop, not only shows all the sustainable spec for each and every product, but they care about their community and listens to their customers. 
So, when I have a need, they are my first go-to shop, I'm sure you'll love them too!
DID YOU LOVE THIS SUSTAINABLE GIFT GUIDE?! HERE ARE MORE ARTICLES YOU'LL LOVE!