/
SUSTAINABILITY EXAMPLES: THE 8Rs
Each one of the 8Rs has its own importance in society and our daily actions, I've made sure to share some sustainability examples to show it.
The 8R's are a great foundation for a sustainable lifestyle, making it easier to grow from here! Now let's get started laying that foundation!
Some links in this post may be affiliate links or this article may contain sponsored content, which means if you make a purchase, we receive a small compensation at no added cost to you. As an Amazon Associate I earn from qualifying purchases. Any purchases you make helps to keep this blog going and keeps our content free. I truly appreciate your support! Visit my Privacy Policy & Disclosure Policy for more info!
1. RETHINK
To rethink something means to reassess something, with changes in mind. Rethinking a choice can look like rethinking purchases, products, ingredients, sourcing, packaging, etc.
Following this will help you reconsider whether it's good for the planet, good for us, and maybe even if this may be a company we want to support. 
Actively rethinking a choice is actually more beneficial in more ways than one. As a result, rethinking can help us refocus towards our values and what we are truly passionate about!
A great sustainability example of this would be someone at the grocery store who was looking at getting laundry soap in a large plastic jug, but after reading one of my blog posts (THE SEARCH FOR ZERO WASTE & ECO FRIENDLY LAUNDRY DETERGENT), they had taken a moment to rethink their habitual decision.
2. REFUSE
One of the most powerful R's in sustainability is called Refuse! Refuse is indicating that we are not willing to accept; this could be an item or even an action. 
Refusing single-use items is so crucial in sustainable practices. 
A few sustainability examples of refuse can be cutlery, straws, to-go containers, marketing flyers, plastic bags, small plastic toys, and much more!
Every time I don't refuse, I seem to end up with some kind of plastic bag, container, or cutlery.  I immediately feel guilty and then try to find a recycling center near me. However, trying to find a recycling center near me takes time, gas, and energy. 
Starting off with refuse is easier and more important than we think. Refusing plastic is an active choice that is supported by dedication and a true love for the planet, taking the time to read this article is a great step in the right direction! Keep it up, eco-warrior!
PS: The best thing about refusing is that we don't have to be responsible for it later on.
I also mention Refuse on this blog article here, where I talk about 6 EASY STEPS TO EATING OUT PLASTIC-FREE.
3. REDUCE
Reduce means to lessen, in this case, we want to lessen consumption and waste!
Reduce very much so follows refuse, reducing what we're bringing in, our plastic use, the amount of trash that we throw away, and even reducing the amount of pollution that we create in general. 
The first step in reducing is actively being aware of what we are creating, to see how we can reduce it. Start watching habits, truly see what goes in recycling and in the recycling, and think of alternatives. Interested in a sustainable swaps article? I can help with that! Just comment below!
A great sustainability example of reducing, would be to face all the waste created each week. If you'd like me to elaborate more on this one, I'd be happy to make an article, comment letting me know your request!
4. REUSE
Reusing something means using it over and over again, but without altering it, making alterations would make it repurpose.
Some of my favorite sustainability examples, I reuse over and over again:
Stainless steel water bottles

Stasher bags

Jars

Shopping Bags

Produce Bags
Reusing keeps items from ending up in the landfill. By reusing something, we replace the single-use mindset. A single-use mindset is literally using something once and then throwing it away. How wasteful!!! Let's keep reusing!
5. REPAIR
By repairing something, we are mending or fixing it. To repair a belonging keeps it continuously usable for as long as possible.
Taking the time to learn how to repair belongings can come with many rewards! Repairing belongings often gives us a sense of achievement, we gain skills, and it allows us to respect our belongings so much more than we did before. 
Some sustainability examples of repairing could be; sewing a hole, gluing a crack in a bowl, getting shoes resoled, welding broken metals, getting a replacement cord for the vacuum, and so much more!
Although fixing it ourselves is so much more empowering and allows us to gain new skills, we can also support local businesses by sending it out to get fixed as well. Both are great
6. ROT
Rot is an R that really gets us to sit and ponder on an item or even a decision. Rot has us look at the future of an item. Will this object fully Rot and become earth again?
Rot essentially has to do with the biological decomposition process, but similarly related to composting!
At first, it can sound uneasy to some, but rest assured when we look at compost being usable in our gardens, isn't that what we want? Don't we want to give back and feed the plants and the earth?! The answer is definitely yes!!! 
So let's choose products and packaging that actually become earth again!
Have you read Share Waste article yet? Here is the link! Check it out, it's a good one! This article gives insight to the neighbors nearby that we can compost with.
A few sustainability examples of rotting products that come to mind could be loofah scrubbers, tapioca scrub brushes, bamboo utensils, and bamboo cutting boards.
7. REPURPOSE
Repurpose is a little different from Recycle. Repurposing something is to leave it in its natural state but use it differently, to recycle something is to have the state of it be completely changed into something new. 
Some sustainable examples of repurposing something could be taking a label off of a food jar and turning it into a vase or a cup. Recycling would be taking that jar and melting it down into a new form of glass, like a plate or something. 
There are so many ways we can repurpose things, this is such a great way to get creative and to have fun! There are endless possibilities.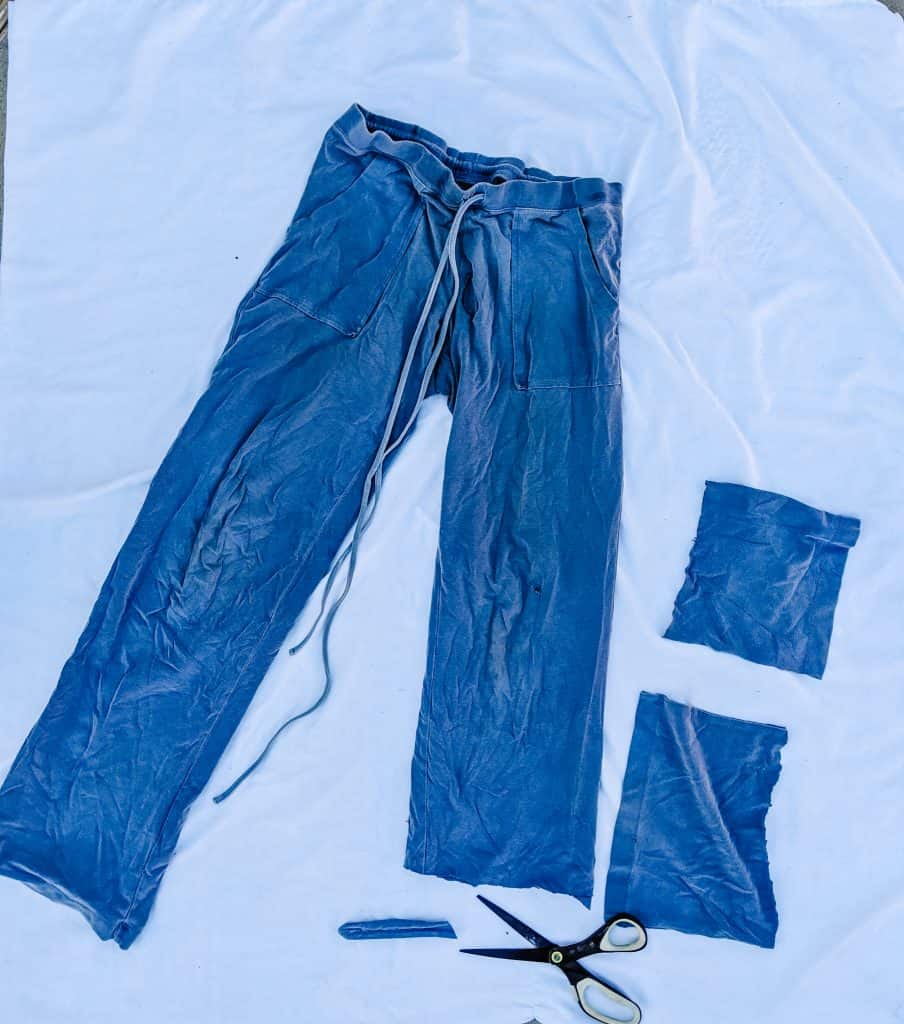 8. RECYCLE
I know at the beginning I had said that I didn't have them in any specific order, but I decided to have Recycle last because even though this one is still important, the other Rs should be considered before this one.
The recycling realm is so overwhelmed, traditional household recycling are being faced with way more challenges than we hoped for.
However, recycling is still important in the fact of taking older products and turning them into new ones, beyond traditional household recycling! 
To explain a few sustainability examples of some recycling items, textiles, electronics, batteries, light bulbs, metals, and paint are a few!
After all, these things have to go somewhere! So why not recycle the old into something new. 
The companies that go beyond household recycling, that turn old items into new ones, truly deserve to be thanked! Thank you so much for what you do and what you do for the planet!
SUSTAINABLE EXAMPLES SUMMARY 
Rethink – Know when to find better options 
Refuse – Say no, thank you more
Reduce – Lessen waste 
Reuse – Use over and over again
Repair – Fix or Mend something to prolong its life
Rot – Choose products that turn back into earth
Repurpose – Find a new use for an item
Recycle – Turn something old into something new
So what did you think of all the Rs? Were any of them new for you? Did you know of them before? Which R stood out to you most?
Know anyone on this journey that could use more encouragement or information? Share this info now!