/
8 WAYS THE WATER USAGE PER PERSON CAN BE REDUCED
Reducing our water usage can be useful in so many ways! Let me show you why and how the average water usage per person can be reduced.
I've come to realize that water is such a valuable resource, and we don't always have an endless supply of it. 
More than ever, we face so many environmental hardships, and running out of water is one of them for some. Some people face drought, their water well empties, or some may just know it's a valuable resource. 
"Only about three percent of Earth's water is freshwater. Of that, only about 1.2 percent can be used as drinking water; the rest's locked up in glaciers, ice caps, and permafrost, or buried deep in the ground."- National Geographic
Truthfully, water is one of our most valuable resources. Also, we as humans are comprised of about 73% water, and the average person can only survive 3 days without water. Our water supply and usage are so extremely important!
After backpacking, living in a van, staying with a family whose well water was running out, and hearing about California's drought, I've gotten some insight into how important water is.
I know this article would come in handy for those that need it!
We each have the ability to reduce our water consumption together, and when I say water usage per person, this shows the opportunity for each family member or even a friend to join in. So, let's get into it!
Some links in this post may be affiliate links or this article may contain sponsored content, which means if you make a purchase, we receive a small compensation at no added cost to you. As an Amazon Associate I earn from qualifying purchases. Any purchases you make helps to keep this blog going and keeps our content free. I truly appreciate your support! Visit my Privacy Policy & Disclosure Policy for more info!
1.CUT THE SHOWERS SHORT
Oftentimes people take showers way longer than needed. I invite you to try and see how short you can take your shower. 
I remember at one point I was taking hour-long showers when living with my parents, I can't even imagine taking a long shower like that anymore, such a perspective shift!
Once I started living in a 5th wheel travel trailer, the hot water tank only had so much water, if I had wanted a hot shower, it had to be fast! Living in a van is pretty much the exact same thing! (A short supply of water)
Once our minds make that transition over, it quickly becomes our routine, and it becomes harder to imagine it any other way. Plus, the simplicity and cost savings just make it an easy switch.
2. UTILIZE WATER SHUT OFF VALVES
A shut-off valve can be a great choice for stopping the water in between uses. Some great examples of places water shut-off valves can be used are while showering or even while watering the gardening. 
In a shower, a shut-off valve allows for us to shut the water usage off without having to reconfigure the temperature. It's best used to shut off the water once getting ready to lather or even shave. Having the water continuously run while attempting to lather doesn't allow for a full lather and often ends up wasting soap as well. 
I have been using a shut-off valve for years now, and it really has made being environmentally friendly quite a bit more convenient.
This is one of the ones I use here!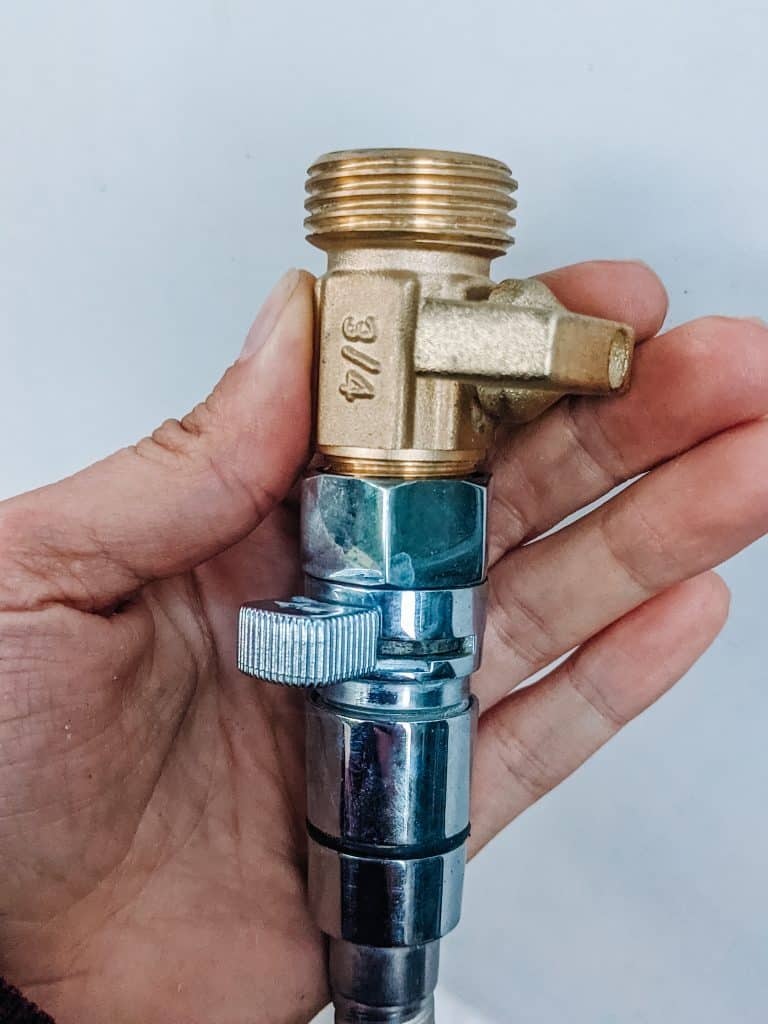 3. SHUT THE WATER OFF WHEN IT'S NOT BEING USED
This one similarly follows the last one I had mentioned, but I wanted to touch base a bit on other ways we can also be mindful. 
A few examples of this could be while brushing our teeth, washing dishes, or even simply during our skincare routine. 
Surprisingly, just shutting off the water between uses can save up to half of the original amount of water used.
This is an easy one, that everyone can do. It starts with us just being mindful of those moments!
4. SHIFT THE DIRECTION OF THE WATER USAGE
With shifting the direction of the water usage, instead of using water and resources for a lawn, try using it for a garden to grow your own food. This movement allows us to take that water that was previously directed towards aesthetics and utilize the water in a more eco-friendly way. 
In the community I grew up in, a woman had created a program called Lawns to Lettuce. This program was created to help get others to switch their lawns into growing food, it was great because she managed to grow hundreds of pounds of food for the food bank!!
So, some people even managed to do this using the same amount of water they were previously using anyway, just to water their lawn. I'm all for this movement!!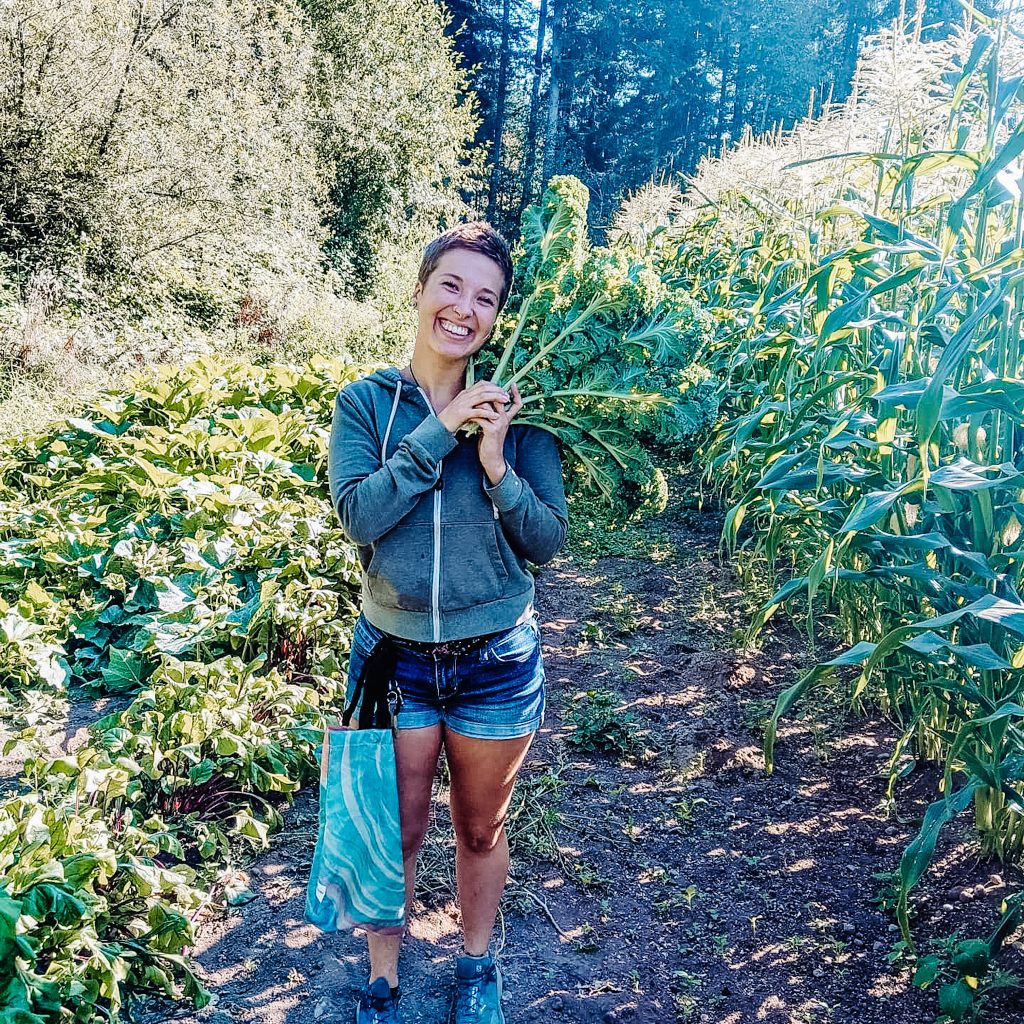 5. CHOOSE TO HANDWASH DISHES 
I understand dishes can get hectic, especially after a gathering or an event.
  However, every time we run the dishwasher, we use up to 25 gallons of water. A sink, with a stopper, only uses a couple of gallons. Well, believe me when I say, that I was shocked when I found out as well. 
One of my favorite shops carries these two amazing dish soap bars, here is this colossal-sized Castile bar here, or even this other huge blocked Castile soap here. 
Most liquid soaps' composed of water or glycerin and often come in a plastic bottle. So why not get the soap concentrated and less wasteful?
 I have personally had a block-style dish soap last me many months, compares to a liquid soap lasting me weeks. Just switching dish soaps can really amp up the dishwashing game, I swear by it!
7. FLUSH THE TOILET LESS
Ever heard that term if it's yellow, let it mellow and if it's brown flush it down? This is exactly what it's referring to! I know, it can seem gross, but honestly pee is still mostly water anyway, just let it stay in the toilet till you go number two. It can seem really taboo, but hey, sometimes the 'taboo' stuff is worth talking about!
"Not flushing saves nine gallons of water. Most people pee 6 or 7 times a day, so if you flushed every time and each flush used 9 gallons, that could mean using around 60 gallons of water every day just to flush." —leafscore.com
See what I mean, 9 gallons of water usage per person! Have you ever went backpacking or camping before? Well, with backpacking or even camping, people just pee on the ground! If you haven't been backpacking or camping, I guarantee that you've at least been into a porta-potty or even on a pit toilet. Whelp, these toilets use absolutely no water!
As you can see, it's really not that obscene to go without flushing the toilet, to reduce our water usage per person.
8. REUSE THE EXCESS WATER
While running the shower, I will save the cooler water to water my plants, or brush my teeth or clean my shoes. Some people even save that water and put it in the toilet, so the toilet doesn't have to re-fill with water.
Another great way to reuse the excess water is to reuse the water from soaking or boiling food. A great example of this is boiling potatoes and reusing the water in the garden or on the plants, this saves water and gives the plants some extra nutrients! Such a wonderful and multipurpose tip!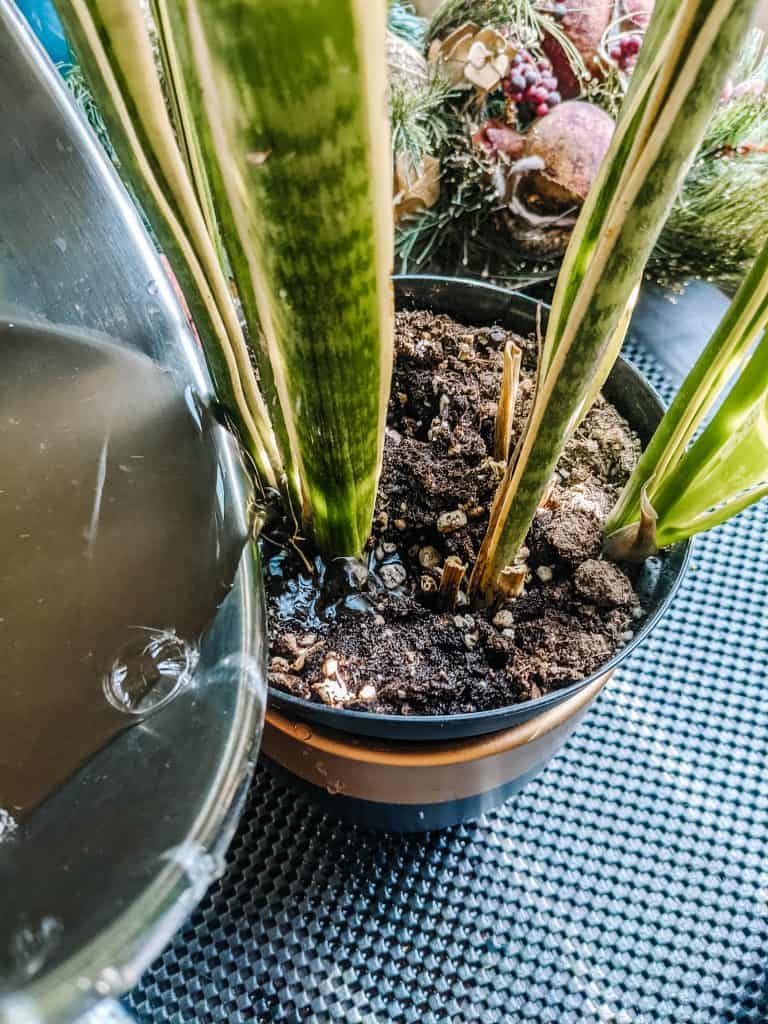 I hope these tips have gotten our gears turning to how much water we are actually using and the steps we can take to reduce our overall water usage per person.
Is there another step we can take to reduce our water usage, that I missed? Comment below, how you like to reduce your water usage!