/
7 AMAZING SUSTAINABILITY APPS WORTH TRYING
Essential, sustainability apps can help make our everyday efforts just a little more simple, and more achievable. Check them out!
These days, we conveniently have technology, these sustainability apps, to be able to assist us in our day-to-day lives and routines, no matter where we may be at in the world.
Some links in this post may be affiliate links or this article may contain sponsored content, which means if you make a purchase, we receive a small compensation at no added cost to you. As an Amazon Associate I earn from qualifying purchases. Any purchases you make helps to keep this blog going and keeps our content free. I truly appreciate your support! Visit my Privacy Policy & Disclosure Policy for more info!
#1. iRECYCLE
So, are you familiar with the website, Earth911? Well, this is the app version of that website! 
However, if you're not familiar with it, allow me to introduce you to an amazing app that allows us to see different areas and ways we can recycle especially difficult items. Yes, that's right, those items that are painful to throw away, the ones that we know could have a better afterlife! 
Fortunately, these resources have allowed me personally to properly find areas that recycle electronics, sunglasses, CDs, batteries, oil, and more!
Don't forget to tag me when you go to recycle something through them, I'd love to see what you were able to recycle with our help!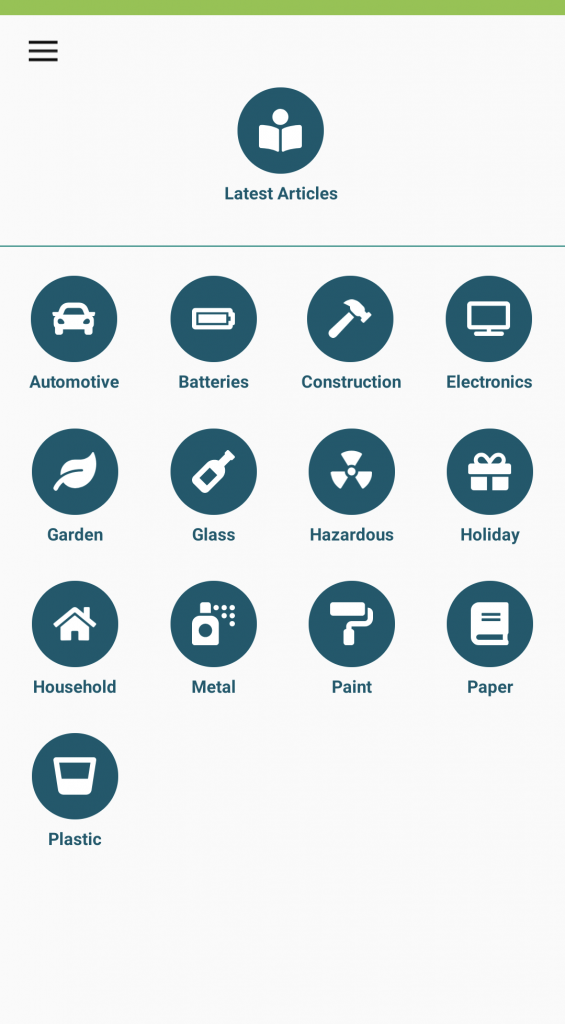 #2. SHAREWASTE
Well, ShareWaste is a FREE app that allows you to compost your scraps and meet your community, almost anywhere!
It's an incredibly simple and easy way to start composting if you don't have a compost bin, and want to get started. Heck, it can even be done while out on the road! 
Funny thing, I've actually used this app while going on road trips and even had a friend in Alaska that found locations. So, you know it's good! I mean, it's Alaska?! That probably means there are locations around you too!
So, you want to get started? Check out this article I wrote on getting started with ShareWaste.
#3. TRASH NOTHING
Initially, this app may look unfamiliar, but over time it will start to seem like the more eco-conscious, free section, version of Craigslist, or even the Facebook marketplace. 
Essentially, this app can build a community, give to others, keep things out of the landfill, and even help those in need!
#4. THREDUP
ThredUp is an app that allows us to ship in our gently worn clothing that we no longer want. The company posts it for us, once it sells, then we get that money back. 
Overall, this is a great option for someone who does not want to post their clothes, shoes, or accessories for sale. 
Plus, the company is giving out a $10 off coupon for new customers, check it out here!
#5. POSHMARK
Poshmark is an app that allows people to buy and sell used or new items. Usually goods such as; clothes, shoes, purses, etc. There is also the option of hosting clothing parties and socializing with the community as well.
Essentially, buying a used product means that no new resources or energy is required to make that product. Selling your used items also prevents pollution, and gives those items a new life.
Use this code: SerenityL594 or this link for $10 off
#6. MERCARI
Mercari is an app people can use to buy and sell used or new items. Usually, goods such as; clothes, shoes, electronics, etc. Best of all, buying and selling used goods can keep goods and belongings from going into the landfill, as well as help support locals.
In addition to them being an awesome app, they even give me a link to share with you for $10 off your first purchase and to make an extra $20 if you decide to make up to $100 in completed sales. Click here to get the deal!
#7. FOREST
Undoubtedly, the Forest app's benefits are to get people to stay productive, take breaks off their phones, increase mindful awareness, and help the environment. Whoa! What a mission!
In addition to it being a great app, the company is also a non-profit, helping restore communities all over the globe through planting trees and educating those communities on sustainably maintaining and growing resources to thrive. WOW!! Impressive!
Sharing this article with friends and family will give them the resources they need to be able to get that much close to sustainable living, so don't forget to share!
LOVED THIS ARTICLE ON THESE AMAZING SUSTAINABILITY APPS?! CHECK OUT MORE SUSTAINABLE ARTICLES BELOW: