/
THE FIRST DAY OF BEING AN OUTDOOR ADVENTURE GUIDE – HERE'S HOW IT WENT & THE REALITY OF IT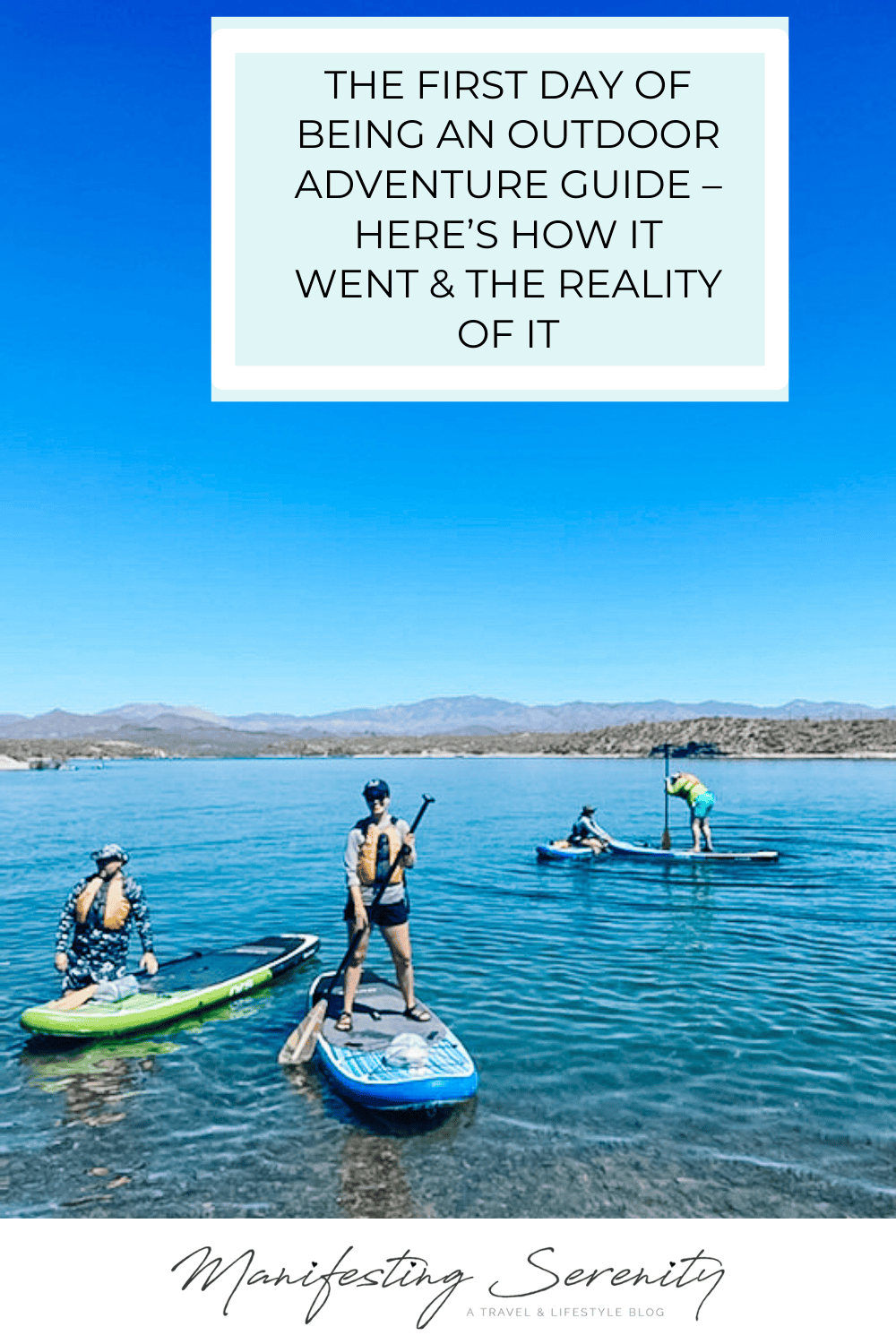 Of course, the beginning to anything is absolutely amazing, but the first day of being an outdoor adventure guide was truly all it was cracked up to be. 
But then again, just being outside and being around amazing people who want to have a good time is almost always enjoyable!
Some links in this post may be affiliate links or this article may contain sponsored content, which means if you make a purchase, we receive a small compensation at no added cost to you. As an Amazon Associate I earn from qualifying purchases. Any purchases you make helps to keep this blog going and keeps our content free. I truly appreciate your support! Visit my Privacy Policy & Disclosure Policy for more info!
STARTING THE DAY
Most adventures with being an outdoor adventure guide start off early in the morning to typically get ahead start on things and to beat the heat or sun.
Oftentimes the day would begin at about 5:45 am and then get right into checking the schedule, clocking in, and beginning to prepare the equipment.
So, preparing the equipment for a day that's full of paddleboarding, as an example, would look like:
Getting the vehicle ready & loading the trailer with the equipment/paddleboards

Loading the life jackets, coolers, snacks, water, paddles, dry bags, etc

Printing out paperwork, getting waivers, and marking off the checklist

Driving to location

Placing signs & making ourselves visible 

Begin setting out gear

Prepare for people's arrival 
As time has passed, it's now become about 8 am and then guests start arriving. 
Surprisingly, the set-up and cleanup seem to be the most tactical parts. Especially because we'd rather have extra gear than not enough gear! 
So, making sure not to miss anything is actually one of the most crucial parts.
DURING THE DAY & ADVENTURES
Following the start of the day, then obviously the day progresses and starts to lead into the actual activities like:
Greet guests

Collect waivers and paperwork

Give guests their gear – life jackets, dry bag, paddle

Begin safety and proper gear use speech

Get everyone's life jackets fitted and secure

Begin going over the process of how to use the gear and how to do it safely – displaying the paddleboards, the use of them, and even the gear do's & don'ts

Slowly get everyone onto their boards

Begin displaying the best ways to do the activity itself

Set free to have fun and enjoy!
Overall, getting to actually have the experience with the guests is truly the best part! 
Everyone is just happy to be outside, trying something new, and trying to have a good time. It beats working most customer service-type jobs, believe me! Ha!
Most of the guests were smiling, laughing, concentrating on not falling in, or even voluntarily throwing themselves in the water to be funny. 
The experience itself typically lasts about an hour, and the explaining/safety can last maybe about a half-hour on average. So, it's truly a fun time!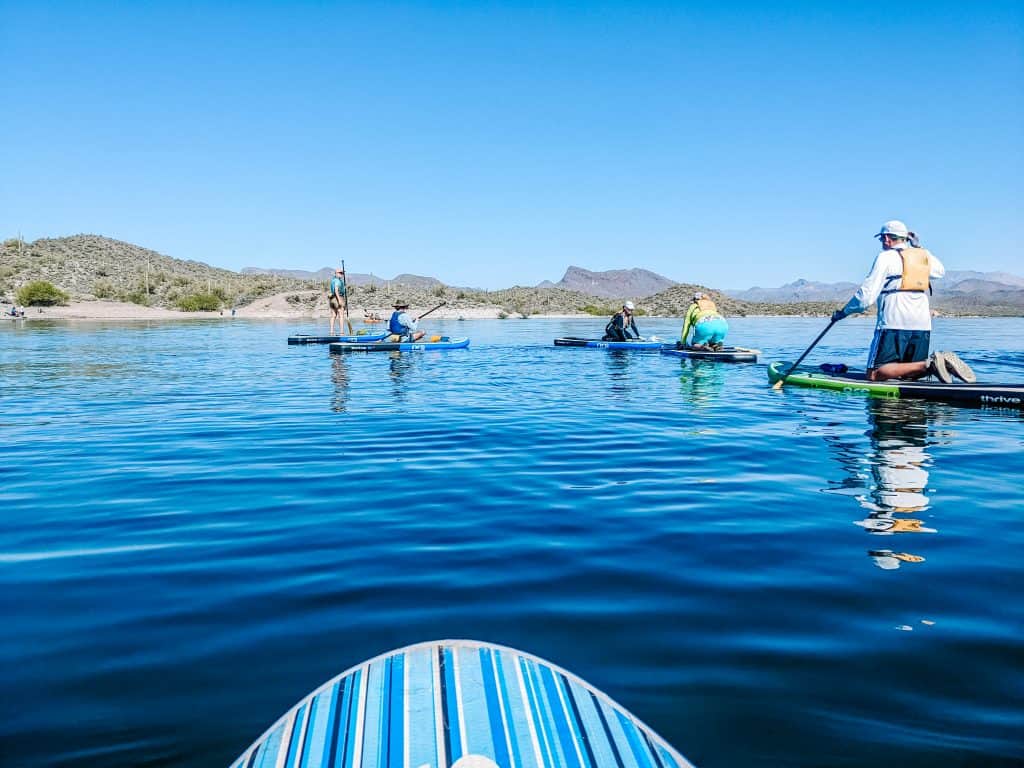 ENDING THE DAY
Finish saying goodbyes to guests 

Grab gear and pack up into vehicle

Put away signs

Head back to original location/shop

Remove gear from the vehicle

Wash all the gear

Put away the gear in the proper place

And prepare for the next trip

Complete follow-up survey/paperwork
Although this part of the day was probably the least exciting. It's still a necessary part of any trip.
But, it's to be expected! This is just like using it ourselves in actuality, we go through all the same steps, this is just also starting and finishing the steps for other people too.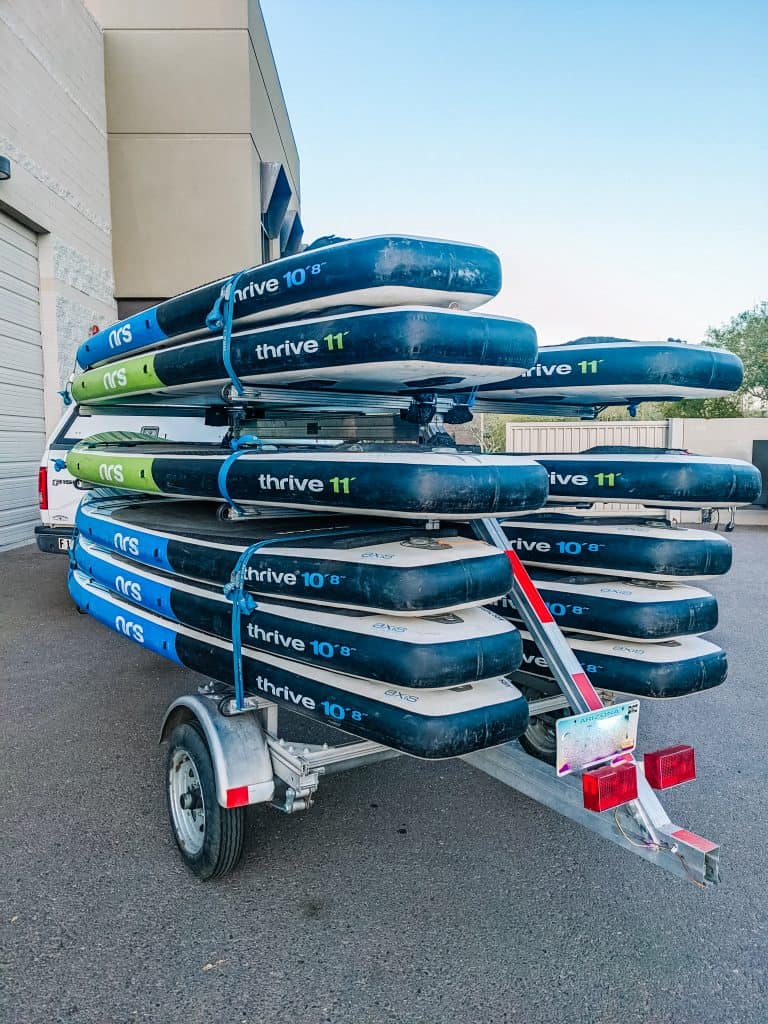 EXPECTATION VS REALITY
Overall, the experience is quite a thrill and is better than expected. However, I'm happy to be a part-time adventure guide. 
Although it's beautiful and fun work, it can also be exhausting too – so finding your balance is key here!
PROS:
Being present

Out in nature

Fresh Air

Interactive

Getting exercise

Soaking up vitamin D

Get to experience the fun too!
CONS:
Working in all weather types

Typically, long work days (Sometimes 12-24 hours long)

No specifically scheduled breaks/lunches

Working 5-7 days a week doesn't allow for much recovery time

Laborious
Some things that can be seen as a pro or a con could be that the adventures are typically early mornings most days. For example, in the desert, an early morning could be waking up at 4 am to get ready and be at the trailhead or water by 5 am to beat the heat of the sun.
Personally, I had explored many outdoor adventure guide jobs out there and so many of them are looking for 5-7 days a week and all-day work. However, if you love it, can't get enough, and want to soak it up then totally go for it!! 
One of the many great quotes: You'll never know if you don't try!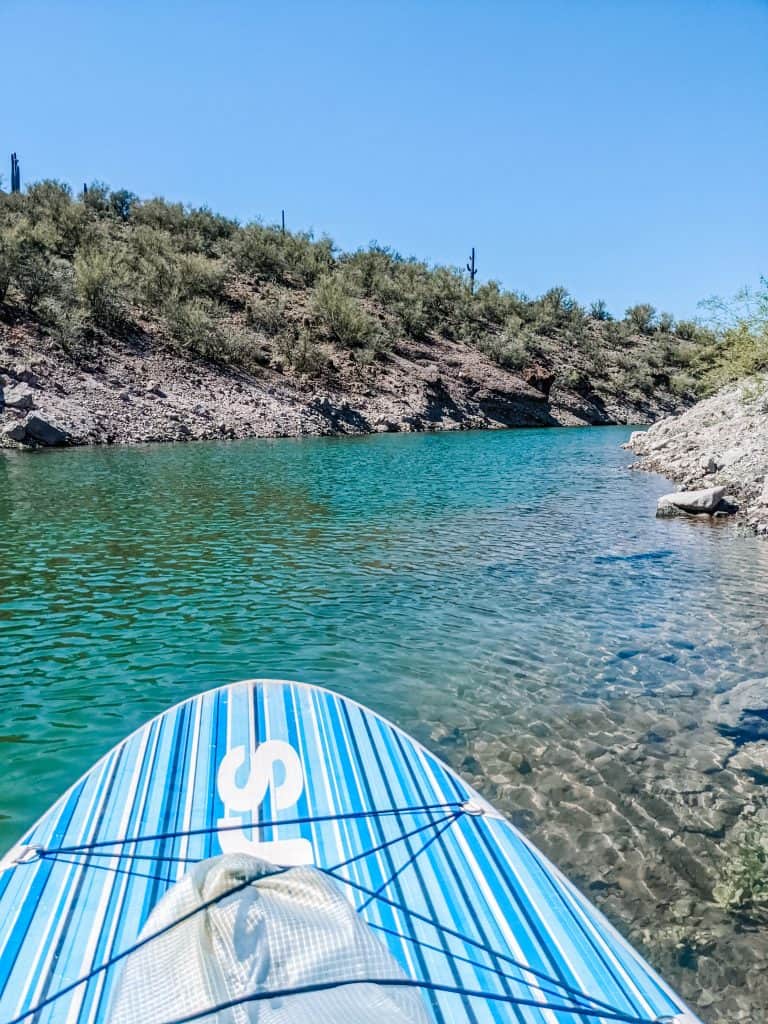 This is simply the beginning – I'm seeing this as a stepping stone to getting better at leading trips of all kinds for the group travel trips coming soon! Stay posted and come join on some of those fun adventures in store for us soon!! 
For now, try subscribing to hear about those events first hand!