/
WHY I DECIDED TO STOP LIVING IN MY OFF ROAD CAMPER VAN
Why I decided to stop living in my off-road camper van was actually a huge surprise to me as well.
I would never have guessed how this journey would have shifted and changed me…
So, I began to take things for granted, and in order to be grateful for what we have, we had to have those things taken away for us to see them more clearly. That was also a part of this journey for me, you'll see what I mean if you keep reading..
Some links in this post may be affiliate links or this article may contain sponsored content, which means if you make a purchase, we receive a small compensation at no added cost to you. As an Amazon Associate I earn from qualifying purchases. Any purchases you make helps to keep this blog going and keeps our content free. I truly appreciate your support! Visit my Privacy Policy & Disclosure Policy for more info!
WHY I BEGAN LIVING IN MY OFF ROAD CAMPER VAN IN THE FIRST PLACE
But why did I want van life? I wanted to live on my own for the first time, not have any other influences, to get to know more of myself, see what I had wanted to see, and to even do.
What as I drawn to? Who am I truly? Where would I gravitate if given the opportunity?
What was it life to be truly alone? What was it like to travel all the time? And so many more questions…
Well, just about all of those questions got answered… so here is why I stopped living in my off road camper van.
WANTED TO WORK ON HEALTH MORE
Sometimes with travel, pillars of health begin to fall. Unfortunately, this is not a good thing and cannot go unnoticed.
As someone who absolutely thrives in a healthy environment, I began to lose a lot of my "tools" for health.
As we begin to heal ourselves, we find ourselves going towards specific tools to aid us, picking up and traveling made it difficult to grab onto those tools.
Dancing – My van was incredibly low and had just about no way to stand up in it, so dancing quickly became impossible while in the van, so I couldn't as easily flow with some of my emotions or allow them to flow through me.
Standing – I'm sure you may have read in another article on the Pros & Cons of living in a van full time, that bad posture can cause a multitude of health problems. So, with me not being able to stand up in the van, I started to experience those.
Doctors & Therapists – Unfortunately, therapists and doctors are bound by where their license is. So, traveling often and having no specific home address doesn't allow for us to see a
Dentists – Similarly to the doctors, they are also bound by the license as well as their office with their supplies.
Regular Exercise – Some van lifers have no issues with getting regular exercise, but my interests in exercise are quite specific, I guess and became a bit difficult for my needs.
Kitchen – Yes, I miss having a set-up kitchen and having the ability to cook and bake effortlessly, I thought I wouldn't, but I do. The kitchen set up in the van isn't bad, it's just limiting for my creativity and allowing myself to really meal prep for the week to avoid fast foods.
Overall, living in my off road camper van is definitely best when feeling adequately healthy and not really for those that need to have medical servicing or need those tools on a regular basis.
FINDING MORE BALANCE WITH SUSTAINABILITY
Although not everyone will be able to relate to this one, I also had a harder time connecting to my eco-friendly side, I craved connecting with:
Gardening & Community Gardens – As, far as putting our hands in the earth/dirt it can be rather therapeutic, staying connected with community gardens while happening doesn't really allow us to reap what we sow.
Having Plants – Unfortunately, the vast temperature differences, humidity, spilling water, and dirt, it made it rather difficult. 
Also, my journey began to quickly involve mostly travel, but in all reality, I realized I desired more balance.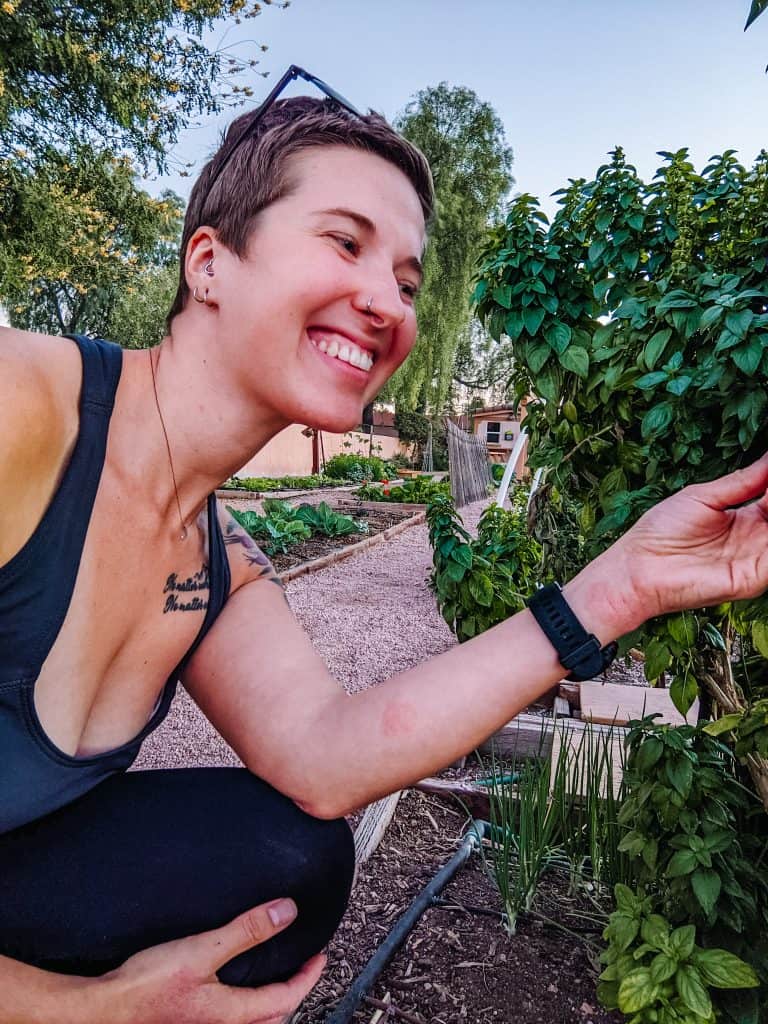 CRAVING COMMUNITY & LOVE
A turn of events happened, I ended up falling in love. I fought it for months and months but didn't want to stop talking to him or even stop seeing him. I still wanted more but was in denial. 
So finally it had gotten to a point where winter came, the van was getting cold, I had to really take a step back and reflect on what my next decision was and then go from there.
At that moment I had a job offer from the Virgin Islands but would have to find housing, which was non-existent. Another option I had was going to accept this job position that was a backpacking adventure company that led trips across the country, but they had a non compete contract, so I wouldn't be able to work for another company for years & it would bring me further away from any stability, or move to Arizona and deepen the connections I had
So, I decided to choose Arizona and explore that adventure and see where it takes me.
After two and a half years of being single, and being alone in the van for months,  I found myself craving community.
Unfortunately, with van life, because I would constantly jump from place to place, I often found myself unable to reach the depth with friendships that I solely craved. 
We can only talk to ourselves so much until we begin to reach insanity. HA!
TRAGEDY KEPT STRIKING
The first month of living in my off road camper van was extremely rough, I'm surprised I kept wanting to stick it out sometimes. 
Everything that could go wrong had gone wrong! 
Let me give you an example; a flat tire, the battery died many times, new tires needed from alignment issues, alignment fixtures, check engine light on every week, water leaks, locking myself out of the van every other week. 
Not only that, but I had been hit from behind while parked, and knocked out of bed. 
Also, I had my phone catch fire by my bedside in the middle of the night, leaving me without a way to call for help or a GPS. I was stranded – thank goodness I had a Road Atlas!
Surprisingly, having these tragedies helped me to grow so much more than I could have ever realized. I gained patience, resilience, understanding, adaptability, and so much more. 
Not only do I see the positive coming from them, but I know that I was also being tested because something greater was waiting to see if I was ready for it. 
After a while I began to laugh, smile, and say to myself – I've been through this before, I know exactly what to do.
Allow me to get into that..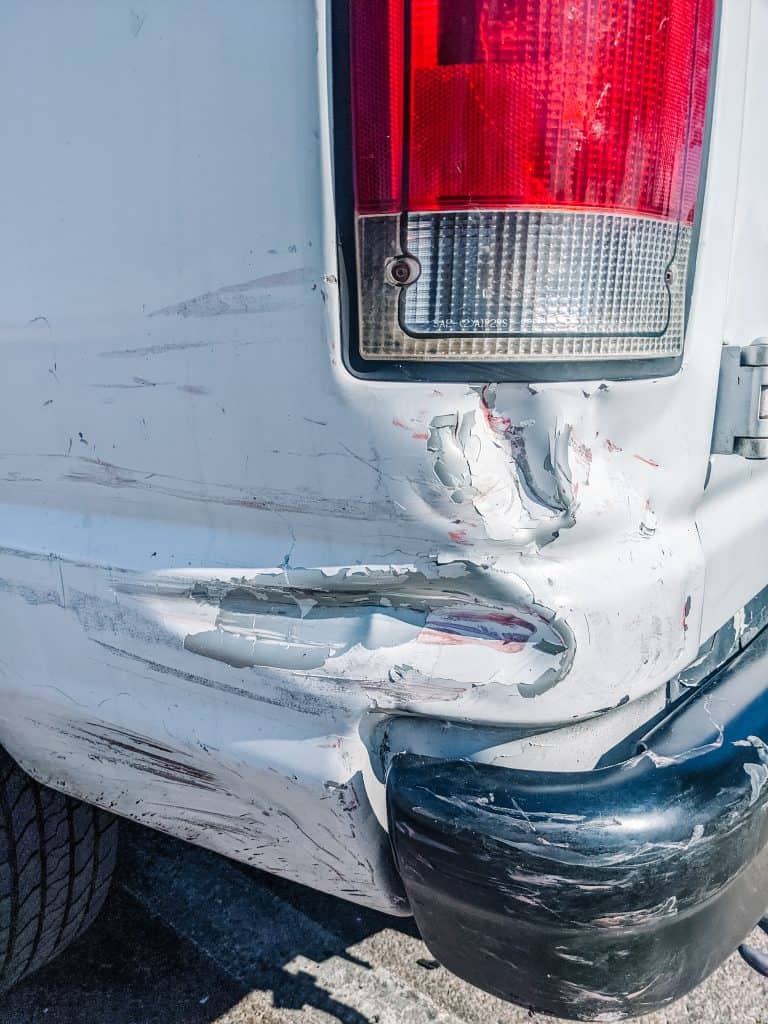 I WAS GUIDED ONTO A DIFFERENT PATH
After beginning to question purpose, direction, and feeling as if my heart/soul/mind were all pulling me into different directions, I began to seek outside of myself and journeyed to Sedona.
After visiting Sedona, getting my future path cards read, getting my palm read, deeply helping some friends, and having so many more signs directing me towards something bigger. It became undeniable that van life just wasn't the path that I was supposed to be on anymore. 
So, after healing some things and doing introspection work in the van on my own, I knew it was time to go down a different route.
I thought it may be time to explore a new adventure of sorts and let someone else have a beautiful experience in the van now. 
Also, most of the responses I had gotten were "that wasn't very long", after telling them about time in the van. 
To clarify, I had the van for 9 months and lived out of it full time for 6 months.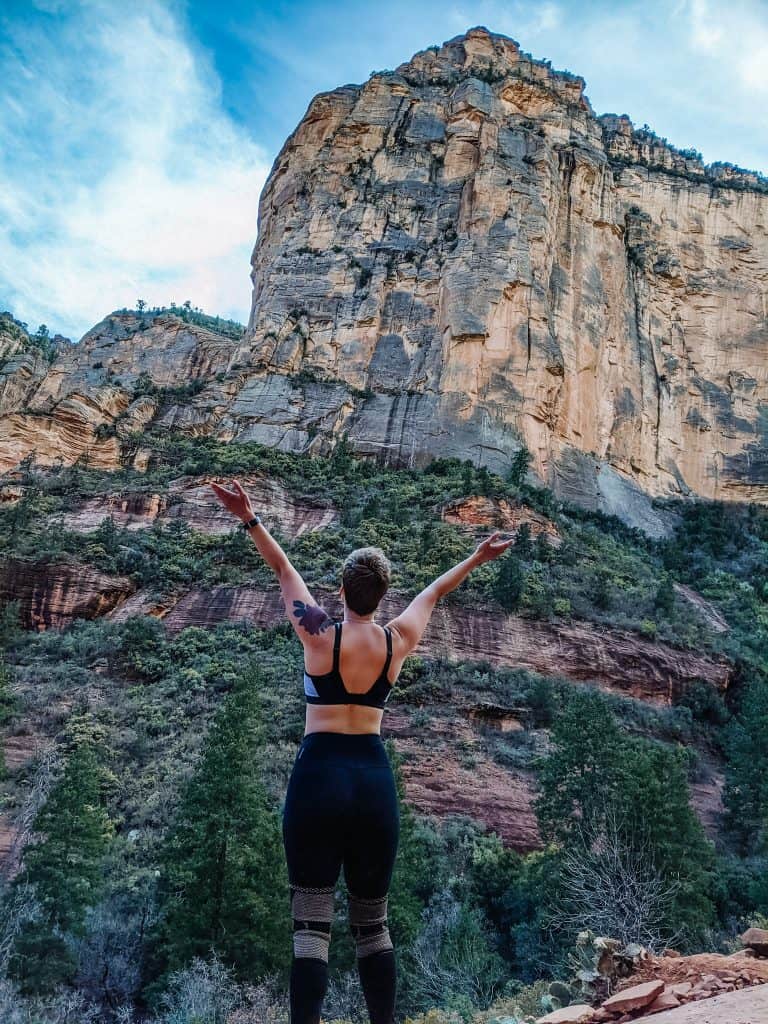 There is no perfect time, there is no expected time, and there is no exact timeline for anyone. This is your journey, do it as long or as little as you'd like! 
If you decide to do it, do it because it's your choice though, and because it's for you!
Not everyone will have the same experience, in fact, each and every single person is going to have a completely different experience. However, this was mine.
Lastly, don't let any of this discourage you from living in an off road camper van, if you're feeling called then go for it. I had so many learning moments and gained so much insight, without living van life I'm not sure that I would have gained such insight, honestly. 
"If you never try you'll never know"
"We must go on adventures to know where we belong"
Maybe you're already living van life? If you are or if you did, please share why you had decided to stop living van life.
However if you haven't lived van life yet, please comment why you're feeling called to it, i'm sure the reason is much different than mine and I'd love to hear.
OTHER ARTICLES YOU MAY ENJOY: